Ricki Lake Announces Return to Daytime
'Dancing With the Stars' success leads to talk show sale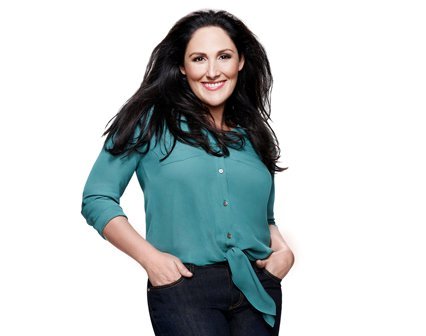 "Dancing With the Stars" finalist Ricki Lake dropped some big news: "The Ricki Lake Show," which aired from 1993 to 2004, is officially making a comeback in September, 2012.
Bing:
More about Ricki Lake
"I'm back," Lake said in a Facebook video she shot in her new studio, where she was already shooting promos for her comeback show. "You think you know me – I know you grew up with me, many of you – but there's so much more to know. I hope you'll stay in touch with me. We'll learn about each other, and I'm so looking forward to getting back on the air and doing the show that you guys are needing to see."
The returning talker is one of many that has been making the rounds looking for new a new home this year and now it's actually been sold. "The Ricki Lake Show" has been picked up by more than half of America's major markets, including New York, Los Angeles and Chicago. Chances are Lake's popularity on "Dancing with the Stars" had something to do with that.
While the show will air on networks that enjoy dishy conflict TV, "The Ricki Lake Show" promises to be a more traditional talk show, taking on topics that interest daytime's key demographic, 25-to-54 year-old women.
"I want to spark ideas and conversations and inspire people to take active roles in their communities, relationships and their well-being," Lake said in a statement. "I have definitely grown as a person since I put down the mic in 2005, and I couldn't be happier to share and continue the journey with both my existing fans and an entirely new generation of women."
In honor of her fresh start, here's a "Ricki" retrospective that brings you the very best of the worst teens around.
Tell us what you think about Ricki's return on MSN TV
Facebook
.




Was that clip from her new shows or the old ones?  It was hard for me to tell.
I liked her show back in the day and I hope that the new one sticks around a lot longer than the first one. I hope she has more topics than just teen problems. She needs to cover issues like drug abuse problems, criminal domestic violence problems, teen bullying, and suicide by adults as well as teens. It will be very nice to see someone else's view on these distructive behaviors.
By the way, I think she's going to win this season's, "Dancing with the Stars"!! Go Ricki...Go Ricki...Go Ricki!!!!
Are you sure you want to delete this comment?