First Look: The 'Dexter' Confrontation
Showtime spoils first two minutes of next season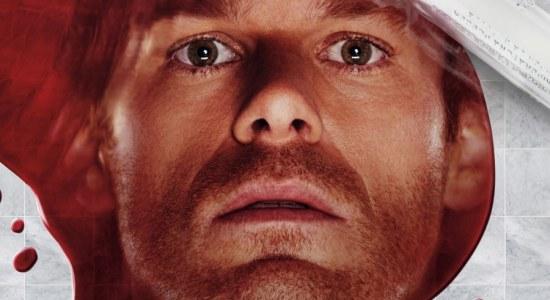 Showtime has jumped the gun on resolving "Dexter's" Season 6 cliffhanger, releasing to YouTube the first two minutes of its upcoming Season 7 premiere. (Spoiler alert: Please stop reading now if you don't want to know what the clip reveals.)
Bing: More about 'Dexter' | Comic-Con 2012
First screened at Comic-Con yesterday, the footage picks up with the dramatic confrontation between Dexter (Michael C. Hall) and his sister, Deb (Jennifer Carpenter), who has just caught him red-handed over the body of his latest victim. (It appears edited only to remove profanity.)


"Talk to me!" she yells.


"Could you lower your gun?" he responds. "Please?"


The scene then reveals Dexter acting pretty much like a big weasel. He admits to this one kill, but tries blaming it on a mental breakdown caused by the murder of his wife. When asked how the body ended up Saran-wrapped, Dexter replies: "As a forensics expert, I guess it's just second nature not to leave a trace."

Plus: Get full Comic-Con 2012 coverage

The question now is whether Deb is willing to forgive Dexter for murdering a single bad guy -- if she even believes his story -- or if she will honor her sworn duty as a police lieutenant. (The clip ends with her dialing the station and Dexter attempting to prevent her.)

Plus: Shows set in Los Angeles | Programs that ended too soon
Not sure you wanted to know all that before seeing the show? We're not, either. But Showtime's the one who put it out there. See for yourself:

Season 7 of "Dexter" premieres Sunday, Sept. 20, at 9 p.m. ET/PT on Showtime.