One to Watch: 'Glee'
Two words define this week's episode: Matt Bomer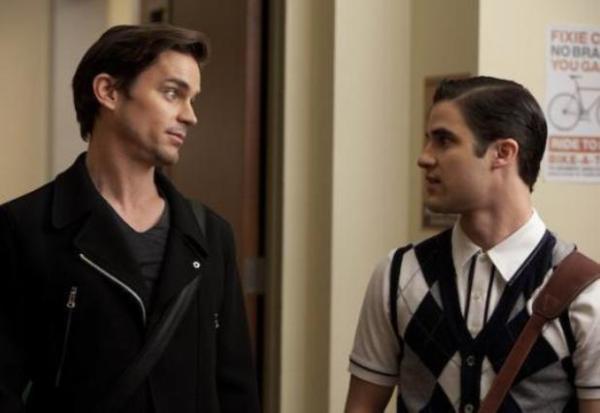 After weeks of waiting, "Glee" finally returns to resolve all those cliff-hangers that the McKinley High crew left us wondering about in February: Will Rachel and Finn really get married? Who's the father of Sue Sylvester's baby? Will Rachel and Kurt get into NYADA? Will Quinn survive that killer car crash? 

And then, of course, there's the promise of another hottie roaming the halls at McKinley High, at least temporarily. This week, we finally meet a family member from the Anderson clan: Blaine's uber-sexy older brother, Hollywood hunk Cooper Anderson (haha). And he's played by none other than "White Collar" stud Matt Bomer. 
Not only that, but Blaine (Darren Criss) and his brother sing a duet together, Gotye's 2011 hit "Somebody That Used to Know." Here's a sneak peek: 
Bomer was also excited about recording the Duran Duran classic "Hungry Like the Wolf" as a mash up with "Rio," also as a duet with Darren Criss. "I grew up sharing a room with my brother, and every night for a solid year, we'd listen to the tape -- I know I'm dating myself! -- of Duran Duran as we went to bed," Bomer
told THR.com
. "So getting to go in and record that was a dream come true. And getting to perform it with someone as talented as Darren was the icing on the cake." 
Bomer is only scheduled thus far for tonight's episode, though if his "White Collar" schedule allows, he'd like to reprise the role. Here's hoping!
"Glee" airs Tuesdays at 8 p.m. ET/PT on FOX.