'Young and the Restless' Taps Ignacio Serricchio
CBS soap continues to diversify cast by adding former 'General Hospital' baddie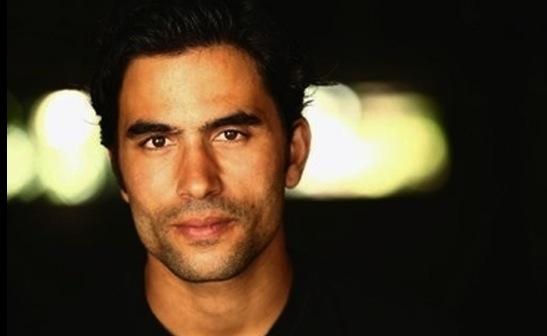 On the heels of news that "The Young and the Restless"
cast two young, strapping African-American actors
comes news that Argentina-born "General Hospital" alumnus Ignacio Serricchio is heading to Genoa City. The actor known for playing Alcazar's serial killer son, Diego, is getting a badge. Meanwhile, Jess Walton's Jill Abbot Fenmore is also heading home.
After "The Young and the Restless" 
power shift
, new executive producer Jill Farren Phelps revealed the show was looking to beef up the African-American presence in Genoa City. Check. Models Redaric Williams and Lamon Archey have been tapped to get into the action, starting in November. 
Phelp's counterpart, head writer Josh Griffith, added that the show was also planning to "slowly bring in a Latino element," which hasn't been seen in Genoa City since Raul Guittierez (David Lago) left the canvas in 2004, though he did return for a few months in 2009. Serricchio looks to be the first step in that direction. 
The Emmy-nominated actor boasts a healthy list of primetime guest gigs, as well as a starring role in the web soap "The Bay," and is due to clock in at "The Young and the Restless" this October, according to 
TV Guide
. His character Alex is an undercover cop from New York who comes to Genoa City in December, armed with a big secret. 

In other news, Genoa City fave Jess Walton is returning to the fold,
as promised
. Jill Foster Abbott Fenmore hasn't been seen much since heading to Australia to visit her son Phillip, though she was on hand for Cane and Lily's wedding this spring. While fans have long adored the love/hate relationship she shares with Katherine Chancellor, it was recently revealed that she isn't Mrs. C.'s long lost daughter, after all. Jill is, however, Lauren Fenmore's long lost illegitimate sister. The the former manicurist usually has a scheme at play and has a history with Jabot Cosmetics and the big business of Genoa City, but it's not clear who or what her target will be when she arrives Friday, Nov. 2.
"The Young and the Restless" airs weekdays on CBS. 
Are you sure you want to delete this comment?