Rolling Stones come clean in 'Crossfire Hurricane'
HBO doc filled with emotion and honesty regarding Brian Jones, drugs and more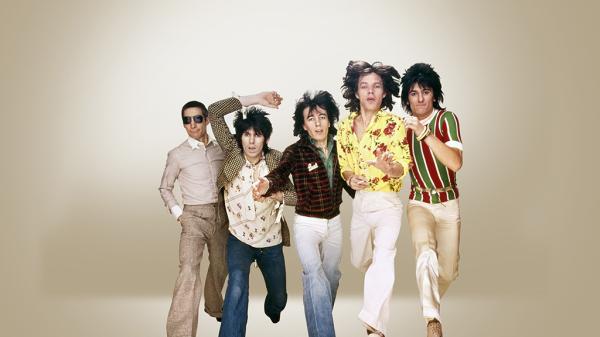 The Rolling Stones have been around for 50 years, so there is no way the HBO doc, "Crossfire Hurricane," can capture all the things that happened to sexy frontman Mick Jagger and his ridiculously talented bandmates.
What the film does do wonderfully is blend both seen and unseen footage from as far back as the early 1960s with honest audio interviews from Jagger, Keith Richards, Charlie Watts and Ronnie Wood, as well as input from past members Bill Wyman and Mick Taylor.
Bing: More on 'The Rolling Stones: Crossfire Hurricane' | The Rolling Stones
"Crossfire Hurricane" also captures the turning point when the Rolling Stones went from being a cover band to rock 'n' roll gods. It's a shift that was also captured in Season 5 of "Mad Men" earlier this year.
But the most revealing moments in the film come when Jagger and Richards talk about the life and death of Brian Jones, the band's one-time guitarist, who formed The Rolling Stones. He died in July 1969, two weeks after being kicked out of the group because he struggled with drug abuse and became increasingly unreliable.
Plus: The hyperactive life of Seth MacFarlane | Dead shows we wish would return
"Keith and I took drugs but Brian took too many drugs of the wrong kind," Jagger said of Jones in the film. "He wasn't functioning as a musician. I don't think he was that interested in contributing to The Rolling Stones anymore."
Jones' 1968 "Rock 'n' Roll Circus" interview is even more haunting.
"My ultimate aim in life was never to be a pop star," Jones said in what feels a self-written eulogy. "I enjoy it with reservations but I'm not really sort of satisfied either artistically or personally."
Later, footage is shown of the Stones shocked and saddened faces when they learned Jones was dead and Jagger is heard saying he wishes he could've done more for him. Scenes from the band's Hyde Park concert, which served as a tribute to Jones days after his death, are also blended in.
Violent and chaotic film footage of the now infamous Altamont Free Concert is revisited as are Richards' drug arrests. But for the most part, "Crossfire Hurricane" is about the music and how it forever changed the lives of the men who made it and the fans who loved them for it.
"The Rolling Stones: Crossfire Hurricane" airs Thursday, Nov. 15, at 9 p.m. ET/PT on HBO.
Are you sure you want to delete this comment?