End Applegate-gate! Get Christina back!
An open letter to NBC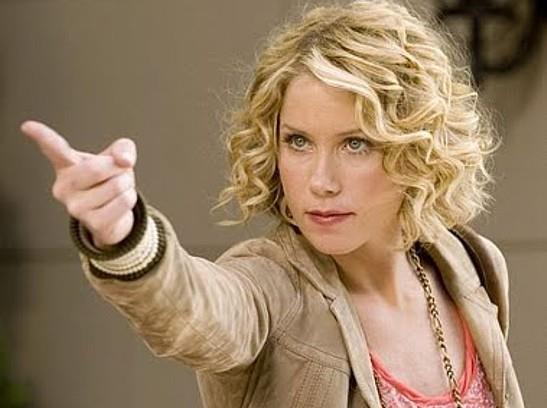 Dear NBC:


First of all, let me say that I loved "Seinfeld." Great job with that!


The reason I'm writing is that you messed up big. And I typed "messed" but I meant another word.


It's being reported that Christina Applegate has quit "Up All Night!" This is a massive blow to you. Don't even try to deny how massive it is. It's like trying to deny the size of Michael Phelps' ears, or the Internet.


This is a full-blown scandal. It's Applegate-gate!


Bing: More on Christina Applegate | More on "Up All Night"


Deadline reports that replacing Applegate with "Friends" vet Lisa Kudrow seems like a possibility to you. Doing this could lead to a funny sitcom, but it wouldn't be "Up All Night!" It would be the sitcom created by one of your current producers, about how networks come up with solutions as boneheaded as that one.
Related: Christina Applegate leaving 'Up All Night'
Of course, I don't know the facts. But that has never stopped me from blogging before. And it just seems too coincidental that Applegate has quit just as you plan to transform "Up All Night!" from a single-camera shoot with no laughing, to a big production with a studio audience. (Sitcom laughing is obsolete and sucks. I just blogged about this very topic yesterday, using your anemic "Whitney" as an example. Don't you read this blog, NBC?)


Plus: 'Walking Dead' predictions | TV reunions we'd love to see


From the very beginning, you have picked on "Up All Night!" way more than required. It wasn't perfect to begin with. For example, putting an exclamation point in the title makes it seem like you're ending a sentence every time you write "Up All Night!" even if you're not. (See?)


But the writing was strong, as was Applegate's chemistry with Will Arnett, who played an emasculated stay-at-home dad in his by-far-funniest TV role since "Arrested Development."


Originally, Applegate's Reagan and Maya Rudolph's Ava were PR executives. But following the success of the movie "Bridesmaids," you decided that a great idea would be for Ava to instead host an "Oprah"-like talk show produced by Reagan. (After all, Rudolph was great at skewering Oprah on "Saturday Night Live," right?)

Fails don't come more epic. The best friend can never also be the idiot egomaniac boss because the best friend is who the lead character needs to complain to about the idiot egomaniac boss. Reagan's sympathy for Ava was inexplicable. By Season 2, NBC, you realized this and canceled the "Ava" show. That was fine, except that it also meant putting Arnett's Chris back to work and removing the source of most of the show's funniest jokes: his awkward stay-at-home dad status.


Of course, that wasn't enough meddling for you, though. Was it, NBC?


And what a time for a bomb like this to go off! I'm sure you don't need me to point out that, in the past four weeks, all three of your latest series ("Deception," "Do No Harm" and "1600 Penn") have failed in the ratings, that "Go On" and "The New Normal" slipped from acceptable to struggling, and that your expensive and hotly hyped retool of "Smash" is now the actual lowest-rated show on broadcast television. Nor do you need me linking to this vulture.com story addressing all of this, the one with the headline: "Has NBC Passed the Point of No Return?" It is probably sitting on your desk, next to the wet tissues.


Guys, you have only two choices here: 1) Euthanize "Up All Night!" immediately, or 2) Crawl back to Christina Applegate on your hands and knees, begging for forgiveness like Kristen Stewart, and make right whatever caused her to quit.

I'm hoping for the latter.


Again, though, great job on "Seinfield!"