Raising the Jabbar
A reaction to Kareem's reaction to his own 'Girls' write-up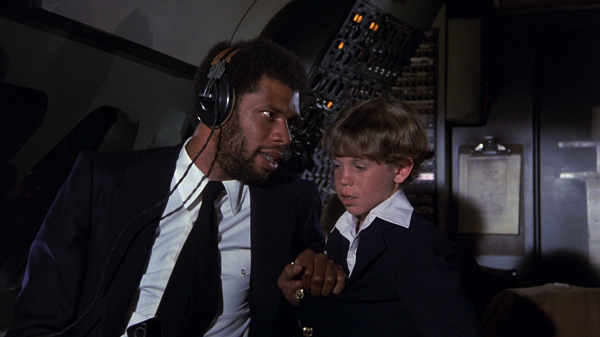 "Listen, kid: If you meet a girl named Lena Dunham in 20 years, run for your life."
Of all 2013's possible pop-culture rivalries, Kareem Abdul-Jabbar vs. Lena Dunham didn't boast the greatest odds. Or, more accurately, Kareem Abdul-Jabbar vs. a lot of people who may or may not have approved of his hastily appointed status as adjunct television critic. 
To summarize, the former NBA great and self-professed "amateur historian" penned a
Huffington Post column
 several days ago addressing the merits and deficiencies of HBO's hotly debated and widely DVR'd coming-of-age sex comedy, "Girls." This included, of course, tackling concerns over its supposed "whiteness," in addition to reasonably offering his perspective on creator Lena Dunham's handling of how sexuality and innocence intersect in one's 20s. 
Bing:
"Girls"
|
Kareem Abdul-Jabbar
|
Lena Dunham
Kareem's original review isn't exactly a stellar piece of journalism. Nor is it attentively edited (couldn't find another way to say "generation" at the end of blurb #2, KAJ?) or formatted in any purposeful way. Of course, it's possible Mr. Skyhook only contributes so long as he maintains final say on the published results. Ultimately, the procedural details are neither here nor there. 
As passing, personal analysis, Jabbar's opinions are thoughtful and diplomatic. He sympathizes with the characters' disconnect between their X-rated dialogue and PG-13 exploits, and intuits that Dunham possesses a clarity about men that she's either lacking about her own gender or choosing not to work through. And he's fairly clipped about the race issues, save to wryly observe that in lieu of
Donald Glover
's (Google is our friend, Kareem) brief appearance as Hannah's new boyfriend, "a black dildo would have sufficed." Of course, Glover's casting—and particularly he and Dunham's graphic sex scene that opened Season 2—was very much a winking response to all that early criticism about Hannah's monochrome world. 
But given that Jabbar's admitted first experiment with publicly critiquing pop-culture arrives several trend cycles past any
du jour
dialectics on "Girls" and television's racial divide, context is important here. When the Laker legend posted a
little-requested followup
to his harmless if sloppy proto-critique, he gently shamed readers who questioned his credentials for the job. After all, he "has written books about World War II, the Harlem Renaissance, and African-American inventors," the
hoopster-turned-acti​vist
reminds us. "I read a lot of fiction as well as non-fiction." And, most crucially, he adds, "I watch TV and movies."
With all due respect, welcome to the world of pop-journalism, Mr. Jabbar. Your status in our culture is what affords you a platform to comment on whatever you like, and in a digital era, that voice can echo across generations and filter into the oddest little demographic cracks. That potential also generates whiplash skepticism and second-guessing of your every word and intent, whether you've written one op-ed about pop culture or 38,387. Much as playing four capable quarters of pick-up ball at the gym and tuning into 82 Lakers games a season doesn't mean I'm ready to tip off at the Staples Center. Nor should I take it as an affront if that opportunity arrives and fans in attendance are less than thrilled with my performance.
You're entitled to all your opinions, Kareem, and you're a rightly lionized figure on and off the court who's inevitably going to be offered carte-blanche podiums to enter cultural discourse. Further, your take on "Girls" is unique and entertaining, if a bit untimely and less than sound as journalism. Just don't pull rank on readers when they fairly express reservations about your qualifications. That, my friend, is a technical foul.
"Girls" airs Sundays at 9 p.m. ET/PT p.m. on HBO.

This is dumb. Clearly a lash out from someone who likes the show and is struggling to be objective. The show is funny but desparate and over the top way too often. I guess Mr. Jabbar finds is slightly offensive and now is being ridiculed by a nobody who believes he is a part of some culture that wags it finger for every dumb detail they think is an error instead of saying I disagree and shutting up. So mad I just wasted my time reading this...and then even more time posting this. *Sigh.*.  
Condescension is for lames.
Are you sure you want to delete this comment?