'The Originals' officially a go
'Vampire Diaries' spin-off one of eight pilots picked up by the CW for fall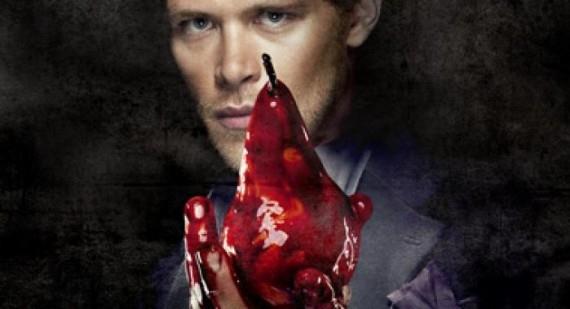 The CW is stacking its deck of new shows for fall with one sure thing: its much-anticipated "Vampire Diaries" spin-off "The Originals" was one of eight shows that got a pilot pick-up this week.

The show will debut as a backdoor pilot in April as an episode of "The Vampire Diaries" -- and centers on Joseph Morgan's Klaus as he takes on his old stomping grounds of New Orleans. "TVD" helmer Julie Plec will take the reins on this. 
And she'll be one busy lady, because the CW also greenlit her new sci-fi drama
"Tomorrow People,"
which pairs her with "Arrow" exec producer Greg Berlanti. The show -- a remake of a 1970s Brit classic -- centers on a group of young people whose telepathic powers put them in the next generation of human evolution -- no doubt the CW's young and hot take on "Heroes."
Also among the eight pilots slated for a fall debut greenlit is "Blink," by "Smash" exec David Marshall Grant, centering on a family whose life is changed in an instant when their patriarch ends up in a coma and can't communicate, although he observes his clan's implosion. Grant's got two other pilots up for grabs, including an HBO pilot about three modern gay men in San Francisco, and "Red Quartet," which is still under consideration at CBS.
In addition, the network gave greenlights to "Company Town," a multi-generational drama about a scandal at a naval base; "The Hundred," a post-apocolyptic drama about 100 juvenile delinquents sent to recolonize the planet; the inter-galactic love story "Oxygen"; "Reign," about a teenaged Mary Queen of Scots; and "The Selection," which is a teen riff frequently called "The Bachelor" meets "The Hunger Games". 
The one seemingly done deal that didn't make the cut for fall is the CW's "Wonder Woman" riff,
"Amazon,"
which was the first pilot to begin casting earlier this winter. But it's not off the table completely -- the network may roll the drama into contention for next year.