Look who's talking in daytime: Feb. 4 to Feb. 8
Super Bowl wrap-up, Grammy Awards hype and Valentine's Day prep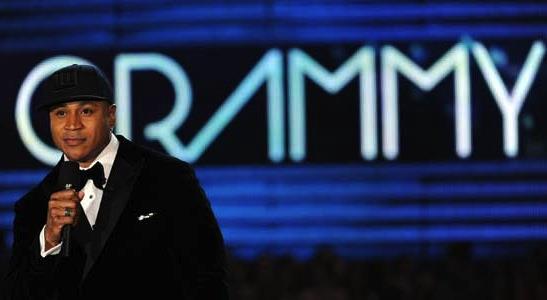 Super Bowl wrap-up, the Grammy Awards and Valentine's Day are hot topics in daytime the week of Feb. 4. Grammy host LL Cool J and several nominees are coming to hype the weekend's big event. Lady Antebellum, Tim McGraw, Ludacris and Usher, Jewel, Josh Groban, Hunter Hayes, Rick Springfield, Emilie Sande are set to perform. It's also the start of February sweeps, which means primetimers will be out in full force. Look for stars from "NCIS," "Scandal," "Revenge," "Nashville," "Grey's Anatomy," "Touch," "Smash," "White Collar," "Girls," "Community," "Modern Family," "Suburgatory," "New Girl," "Parks and Recreation," "Anger Management," "1900 Penn," "Malibu Country," "Keeping up with the Kardashians," "The Jenny McCarthy Project," "Dance Moms," "Bering Sea Gold" and "Double Divas." Billy Baldwin and Toni Braxton are talking up TV movies and there are also several "Roots" reunion on the docket.
Bing: More Daytime TV news  | Grammy Awards
With Oscar also nearing, look for stars from "Side Effects," "Silver Linings Playbook," "Zero Dark 30," "Beautiful Creatures" and "Identity Thief." Other notables coming to daytime include Mike Tyson, Daniel Goddard, Eric Roberts, Debbie Gibson, Kendra Wilkinson, Toni Braxton, Kelly Osbourne, Bethenny Frankel, Kimora Lee Simmons and Dale Earnhardt, Jr..
Also: Shows guys watch when women aren't looking | 'Smash' Season 2 preview
"Anderson Live"
Mon: Co-host Jill Martin; Max Greenfield
Tue: Co-host Kimora Lee Simmons; Clare Bowen
Wed: Co-host Tiffani Thiessen; Rashida Jones, former Scientologist Jenna Miscavige Hill
Thurs: Co-host Stacy London; Allison Williams
Fri: Co-host Toni Braxton; the cast of "Freakshow"
"Ellen"
Mon: Kiefer Sutherland; Sophia Grace and Rosie
Tue: Tim McGraw talks and performs; Jessica Chastain
Wed: Melissa McCarthy, Jacki Weaver 
Thurs: Eric Stonestreet; Emilie Sande performs
Fri: Ewan McGregor; Ludacris and Usher perform
"Good Morning America"
Mon: live from New Orleans: Super Bowl XLVI winners; NOLA tour with Josh Groban performs; Reba McEntire, Jeremy Irons; "Modern Family" sneak peak
Tue: Leeza Gibbons, celebrity trainer Tracey Anderson
Wed: Cheryl Hines; Josh Groban performs
Thurs: Rachel Zoe, Toni Braxton
Fri: Madeleine Stowe; Bethenny Frankel; Dale Earnhardt, Jr.; Kendall and Kylie Jenner
"Jeff Probst Show"
Mon: Yvette Nicole Brown, two young people making a difference
Tue: Lisa Ling
Wed: Lee Woodruff and Ali Wentworth; Yvette Nicole Brown
Thurs: Bering Sea gold dredgers Emily and Zeke, Lisa Ling
Fri: Katie Beers, Yvette Nicole Brown
"Katie"
Mon: Bradley Cooper, Patrick J. Kennedy
Tue: Charlie Sheen
Wed: parents of multiples
Thurs: Kerry Washington, Mike Tyson
Fri: child prodigies 
"Live! With Kelly and Michael"
Mon: Russell Brand, Pauley Perrette
Tue: Katharine McPhee, Leeza Gibbons
Wed: Eric Stonestreet, Reba McEntire
Thurs: Rooney Mara; Josh Groban talks and performs
Fri: Jennifer Hudson, Madeline Stowe
"Marie"
Mon: Eric Roberts, Kelly Edwards, Tom Sullivan
Tue: Joan Lunden, Debbie Gibson
Wed: Daniel Goddard, Jaymes Vaughan and James Davis
Thurs: (repeat) Robert Patrick, Kim Coles, Ellen March
"Rachael Ray Show"
Mon: Sherri Shepherd, Emmanuelle Chriqui
Tue: Clinton Kelly, Nate Berkus, Dolvett Quince
Wed: Rachael's favorite things with Ali Fedotowsky, Sunny Anderson, Bert Kreischer
Thurs: Kendra Wilkinson, the "Double Divas"
Fri: Jeremy Irons, Gayle King 
"The Talk"
Mon: Dr. Phil
Tue: Margaret Cho
Wed: Lady Antebellum talks and performs; Perez Hilton
Thurs: Billy Baldwin, chef Guy Fieri
Fri: LL Cool J, Lisa Ling
"Today"
Mon: Jenny McCarthy; Louis Gossett Jr., LeVar Burton and Leslie Uggams "Roots" reunion, celebrity homes, Super Bowl ads
Tue: Katharine McPhee, Tiffani Thiessen, live animals, the Scotto family, Nick Savoy, Julie Andrews and Emma Walton Hamilton
Wed: Jenna Elfman, Scott Hamilton, Yvette Nicole Brown, Kelly Osbourne
Thurs: Mike Lupica, Toni Braxton
Fri: Tiffany Thiessen, Jane Pauley
"The View"
Mon: Co-host Whoopi's daughter, Alex; Levar Burton, Louis Gossett Jr. and Leslie Uggams "Roots" reunion
Tue: Co-host and musical guest Jewel
Wed: Co-host Kris Jenner; Kevin McKidd; Hunter Hayes performs
Thurs: Co-host Kris Jenner; Joel McHale; Kendall and Kylie Jenner
Fri: Co-host and musical guest Rick Springfield
"The Wendy Williams Show"
* Live Like a Star month *
Mon: Kelly Osbourne, Abby Lee Miller
Tue: Diahann Carroll; Levar Burton, Leslie Uggams and Louis Gossett Jr. 
Wed: Richard Simmons, "Hairpiece Theatre"
Thurs: Heather McDonald
Fri: Toni Braxton
Schedules are subject to change .