FOX has sixth sense about M. Night Shyamalan
Once-hot film director to produce 'Twin Peaks'-like TV miniseries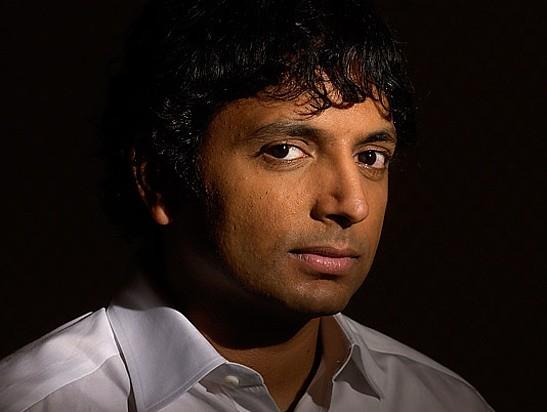 With his movie career on the wane, M. Night Shyamalan will exec-produce a new mini-series for FOX, according to a network press release.


Bing: More on M. Night Shyamalan'


Based on the novel "Pines" by Blake Crouch, "Wayward Pines" is described by FOX as a "Twin Peaks"-type thriller in 10 to 12 parts. Wayward Pines is the bucolic Idaho town into which a Secret Service agent intrudes, seeking answers to the disappearance of two missing federal agents. Instead, he finds more questions and the strong possibility that he will disappear next.


Plus: TV hipsters we love | Crystal-balling the Golden Globes


Shyamalan is known for writing and directing the 1999 Hollywood blockbuster "The Sixth Sense" and a series of follow-ups that were not nearly as successful or good.


Would you watch an M. Night miniseries?


"Wayward Pines" is expected to air sometime in 2014 or 2015 on FOX.

I'd watch.  I've watched all of his movies, and been entertained by each of them.  I'm a fan of storytelling.  I believe that he is a storyteller at heart.  Sometimes that means being willing to leave the ending, and/or meaning, up to the audience.  That being said, I understand those who just want a plain and simple story with beginning and end.  I respect both opinions, but in the end prefer the story that will have me thinking long after the credits roll.  
So, M. Night Shyamalan is now going to stink up TV thanks to FOX, after he stunk up movie screens following his phenomenal success with 1999's "The Sixth Sense?"  Once considered the likely contender to take over from Steven Spielberg, Shyamalan made disappointing movie after disappointing movie, and squandered his considerable talents.  He's a "has-been" who is actually a "one-hit wonder," and TV doesn't deserve to be littered with whatever he's got left to offer.

Are you sure you want to delete this comment?