AMC Readies Two New Original Series
'Low Winter Sun' and untitled legal drama get pilot approval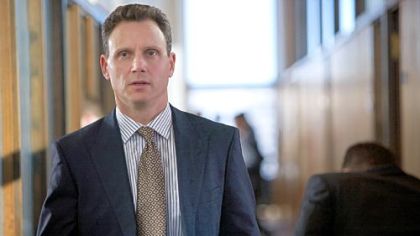 Remember that bet you had going 20 years ago about how the villain from

"Ghost"

would eventually produce and direct a high-stakes legal drama for AMC? Well, it's time to finally cash in your earnings. According to

Hollywood Reporter

and several other sources, Tony Goldwyn (who's actually a direct descendant of legendary Hollywood producer Samuel Goldwyn), along with partner Richard LaGravenese, will be at the helm of an as-yet-untitled pilot for the network. It's one of two new shows AMC has announced, the other being an American adaptation of BBC hit "Low Winter Sun," which is being written as we speak by

"Criminal Minds"

honcho Chris Mundy.




Bing: More on "Low Winter Sun"

 |

Tony Goldwyn

 |

Richard LaGravenese 




The original "Low Winter Sun" was about a bloodthirsty cop who thought he was above the law. The stateside reprise is expected to follow similar themes of corruption and moral ambiguity. Meanwhile, all we know about the title-less Goldwyn/LaGravenese project is that it will center on a DA who finds new evidence to warrant re-opening a controversial murder case. And that LaGravenese is a very difficult name to type without misspelling.

 

 

We'll be sure to provide more info on premiere dates and such as it comes along, and in the meantime, feel free to relive Goldwyn's "Ghost"-ly death at the hands of

Patrick Swayze here

.

 
Are you sure you want to delete this comment?