An alternative Oscar-night viewing guide
What to watch Sunday if bloated awards shows aren't your bag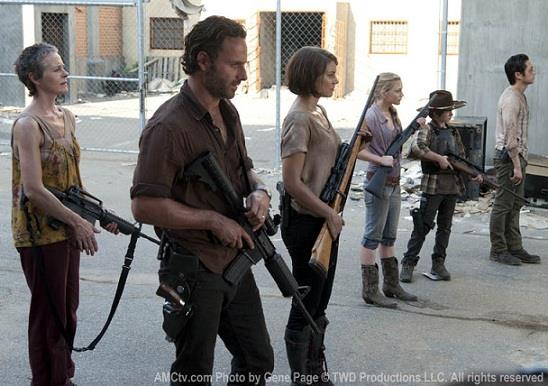 Like
Ben Affleck
, we too were omitted from Best Director contention at this year's Oscars. Unlike Mr. Garner, we're not going to simply accept this injustice by showing up at the four-star gala to receive a presumed award for Best Picture. Oh no, not us. We've opted to rescind our invite to the 85th annual celebration (the one we assume got misdirected in the mail) and remain at home. In fact, we may even wait till after the broadcast and search who won what on the Internet.
Besides, it's not as if there isn't plenty of other standout programming to watch. So, if you'd like to join our silent protest, here are several perfectly viable primetime alternatives to Oscar-mania on Sunday night.
"Betty White's Off Their Rockers"/"SNL in the 2000s" (8 p.m., 8:30 p.m. ET/PT, NBC)


"How I Met Your Mother" (8 p.m. ET/PT, WGN America)
Ya see, a guy's married to a woman, and he tells us in flashback how it happened. Only, people really enjoy the story, so he has to drag it out over 175-plus episodes. It's like "
Princess Bride
: The Director's Cut." So, who's in for a marathon?
"Sleeping With the Enemy" (8 p.m. ET/PT, Lifetime Movie Network)
"Bar Rescue" (8 p.m. ET/PT, Spike)
If you thought 
Gordon Ramsay
 was a meanie, wait till you get a load of 
"Bar Rescue"
 star Jon Taffer. We hate ourselves for loving this show.
"Girls"/"Enlightened​"

 (9 p.m., 9:30 p.m. ET/PT, HBO)
Is it just us, or is it weird that
"Enlightened"
airs later than
"Girls"
? We know the latter confronts some heavier adult themes, but the former's basically bohemian-youth porn.
"Jaws" (7:45 p.m. RT/PT, Cinemax)
We're gonna need a bigger cocktail-shrimp boat. Because, ya know, we'll be eating lots of appetizers while watching
"Jaws."
Geesh, tough crowd.
"The Walking Dead"/"Talking Dead" (9 p.m., 10 p.m. ET/PT, AMC)
Like this isn't what you'll really be watching anyway?
The 2013 Oscars, if that's your sort of thing, air Sunday at 8:30 p.m. ET/PT on ABC.