'Mindy' gets new BFF
Funny girl Mary Grill to play Kaling's new best bud as cast-shuffling continues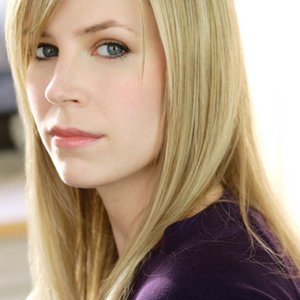 Mindy Kaling's got a new BFF! And no, we're not talking B.J. Novak, though we reported earlier this week that
he's signed on
to do a two-episode guest spot on her new hit FOX comedy "The Mindy Project." 
FOX announced today that the show has cast a new best bud for Kaling's character. Funny girl Mary Grill -- a Second City Chicago alumni and a founding member of the New York sketch comedy trouble New Excitement -- has signed on to play tomboy college pal Maggie. Viewers will recognize the comedian from her recent stint on "Boardwalk Empire," and perhaps from upcoming guest spots on "Whitney" and "Don't Trust the B---- in Apt. 23."
The casting scoop comes on the heels of the news that two current major players have been dismissed and/or demoted. 
Amanda Setton's character Shauna, the hottie receptionist, is getting the ax, while Anna Camp, who plays Mindy's current smug-married BFF Gwen, will be demoted from regular to recurring status. Stephen Tobolowsky's recurring character, office boss Dr. Shulman, was also written off earlier this season (with a note that said he'd retired without saying good-bye). 
"The Mindy Project" airs Tuesdays at 9:30 p.m. ET/PT on FOX.

It's not that surprising they would bring in a new best friend for Mindy since they have had trouble figuring out how to integrate the current BFF into storylines on a weekly basis. It seems like new shows always do a few adjustments mid-flight, and The Mindy Project is no exception. I missed this week's episode, but caught up last night since it was recorded through the Primetime Anytime feature on my DISH Hopper. Once enabled, my DVR automatically records three hours of the four major networks during primetime. I don't need to set timers for programs on those channels anymore since a coworker at DISH told me about this feature. I'm also excited that B.J. Novak will be on a for a few episodes, and wonder how many other Office alum will drop in for house call...

Are you sure you want to delete this comment?