'In Living Color' Revamp Might Never Air
FOX entertainment president unsure about sketch comedy's future
Kali Hawk is a funny woman but viewers may never know just how humorous she can be.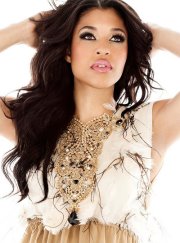 Best known for small roles in flicks such as 2009's "Couples Retreat" and FOX's "New Girl," Hawk was also cast in the network's all-new take on "In Living Color." Keenen Ivory Wayans is once again executive producing the iconic sketch comedy, which in addition to Hawk will now star comedian and newcomer Jermaine Fowler and comedic actors Josh Duvendeck and Jennifer Bartels.
Bing: More on the new 'In Living Color' | Kali Hawk
Plans for the revamped "In Living Color" were first announced late last year and it was supposed to air as a two-part special this summer. But when asked exactly when FOX would be broadcasting the show, replete with a fresh set of Fly Girls, Kevin Reilly, the network's president of entertainment, didn't have an answer.
Plus: Summer TV guide
"It will air. I'm not sure when," Reilly said Monday. "By taking on that, which was one of the greatest shows in the history of television, the bar is set really high."
Although Wayans and company shot sketches back in April, Reilly said the bits were less than extraordinary.
Also: 2011-2012 TV season in review | Shows that went too soon | Also: Summer TV report card
"I'm taking nothing away from Keenen, who is an unbelievable artist, who still finds unbelievable artists," Reilly said. "But look, I don't personally want to do something that is sort of a lesser version of what it was."
Stay tuned.