HBO orders up 'Leftovers'
'Lost' producer Damon Lindelof's take on Tom Perrotta's novel gets green light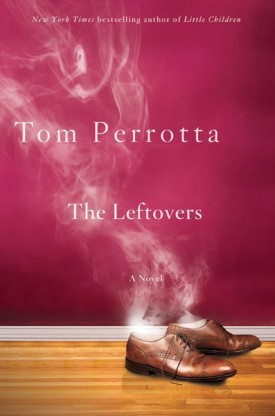 The next big HBO hit in the making?

According to Vulture.com
, it's very likely be former "Lost" producer Damon Lindelof's take on the 2011 Tom Perrotta bestseller "The Leftovers," which just got a pilot order at the cable network this week. In development since last summer, the project was co-written by Lindelof and the author, with Lindelof on board as showrunner. The project is the first to go under Lindelof's three-year deal with Warner Brothers TV arm. 
The novel centers on the aftermath of The Rapture -- but for those left behind, rather than the saved. 
"The fact that there's this reaping which occurred, and you don't make the cut -- some of us don't feel worthy -- seemed very ripe territory for a cool character drama,"
Lindelof said
of the concept when the project first landed last year. "When I got the book, I fell deeply and passionately in love with it. I think even from the moment I read the logline for the book, it was something I wanted to be vicariously a part of as opposed to just enjoying it as a consumer." 
So what can we expect? "The pilot will introduce characters and storylines not in the book," Lindelof said. "It has to. The book is so rich in characters and details and open so many creative doors. But it probably only has enough content for two or three episodes."
Perrotta is well known for having his bestsellers adapted. Previously, his books "Little Children" and "Election" have both gotten the on-screen treatment. 
Are you sure you want to delete this comment?