'Trapped in the Closet' Broadway-bound, immortal
R. Kelly spills big news at live screening of cult series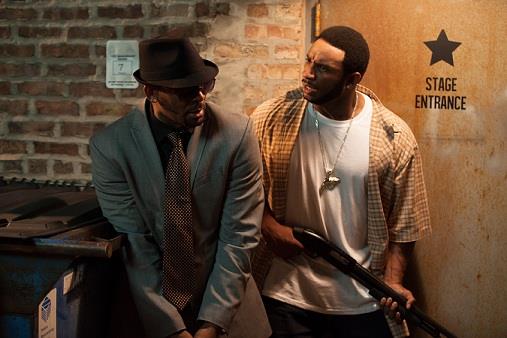 If we're being honest, there's no fall premiere more anticipated than the third installment (and first in five years) of R. Kelly's strange, comical, musical tele-drama, "Trapped in the Closet." For the uninitiated, "TITC" tells the story of various intertwined characters and relationships involved in assorted infidelities and bad dealings -- entirely in song, all set to the same beat and filmed against low-budget backdrops, with R. himself inhabiting several roles as well as that of omniscient narrator. And as you may have guessed by the title, some of the stories involve revelations of gay and lesbian affairs. But, also, people literally hiding their illicit lovers inside closets. It's amazing, and the new installments don't disappoint.




Bing: R. Kelly

 |

"Trapped in the Closet"




Monday night, at New York's Sunshine Theater, Mr. Kelly was on hand to emcee a premiere screening of said latest chapters, which otherwise debut on IFC this Friday, in addition to partaking in an audience Q&A. When not acquiescing to requests for a cappella bars of "Bump N' Grind" or shifting a clipped stogie between his red leather-gloved hands, the R&B icon leaked two important pieces of info: 1. He plans on continuing "TITC" indefinitely (yay!) and 2. He's already began in-depth plans of turning his cult small-screen saga into a Broadway spectacle (whoa).

 

 

He'd only elaborate to say that discussions have gone as far as plotting cities for an eventual tour and figuring out how to handle casting, given the implausibility of reprising his myriad parts all across America. Nor did he reveal exactly who he's partnering with to produce the venture. But the multiple Grammy winner did assure the crowd that "Trapped in the Closet" will continue telling its story in some form or another, so long as the spirit for silliness and need for distractions in the studio makes it so. Amen.




The latest chapters of "Trapped in the Closet" premiere Friday, Nov. 23, at 9 p.m. ET/PT on IFC.