Hoda vs. Kathie Lee on 'Today'?
Report: Co-hosts at odds over permanent move to L.A.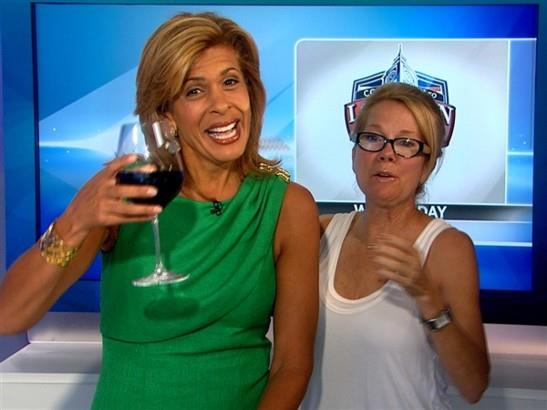 All is not well on the set of the boozy, fourth hour of "Today," reports TMZ. Frequently inebriated co-hosts Kathie Lee Gifford and Hoda Kotb disagree over which direction their segment should go. Literally, which direction: Gifford favors Hollywood, Kotb favors staying in New York.


Bing: More on Kathie Lee Gifford | Hoda Kotb


Gifford's son, Cody, attends L.A.'s University of Southern California. And her daughter, Cassidy, is a model and actress. In addition, California is known for its many fine wineries. (Just saying.)

The pressure got dialed down when Gifford had a Broadway show, "Scandalous," according to the report. But since that ended in December, she's once again pushing hard for the move.

Plus: Breakout stars of the season | 'Downton Abbey' shockers | TV's real-life couples

The co-hosts are currently in Tinseltown for a two-week stint, with the plan to shoot there every few weeks as a temporary compromise.


Driving another wedge between them, according to TMZ, is Gifford's refusal to promote Kotb's new book, "Ten Years Later," on the air.


But it probably has nothing to do with mixing alcohol and massive egos on a daily basis. Because that's a great idea, right?

Here's a question Kathie might ask herself: Would Regis have agreed to this?

The fourth hour of "Today" airs weekdays at 10 a.m. ET/PT on NBC.