Brooke Shields Returns to 'The Middle'
Actress reprises her role as mullet-sporting, chain-smoking, trouble-making neighbor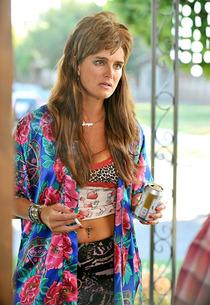 Fans of "The Middle" should brace themselves for the horrifyingly hilarious return of Rita Glossner.
Played famously by Brooke Shields in Season 1, Rita and her hideous mullet are back and as surly as ever on an episode slated to air Wednesday, Oct. 17, TV Guide reports.
Bing: More on 'The Middle'  | Brooke Shields
If you recall, Rita and Frankie (star Patricia Heaton) are arch enemies or at least they were before Rita went to jail. Now that she's out, Rita is back to cause trouble and make Frankie's life a living hell.
Plus: TV women who need to be saved  | Fall TV guide
"Frankie is walking in the neighborhood and accidentally makes eye contact with her," revealed executive producer Eileen Heisler. "Rita believes Frankie has stolen her hose, (which) she uses to fill the kiddie pool she hangs out in."
And as Frankie and the Heck clan learn, nothing comes between Rita and her water hose.
"The Middle" airs Wednesdays at 8 p.m. ET/PT on ABC.
Are you sure you want to delete this comment?