'The Gates' casts some high-level funny men
New NBC comedy lines up the laughs with Ken Marino and Aasif Mandvi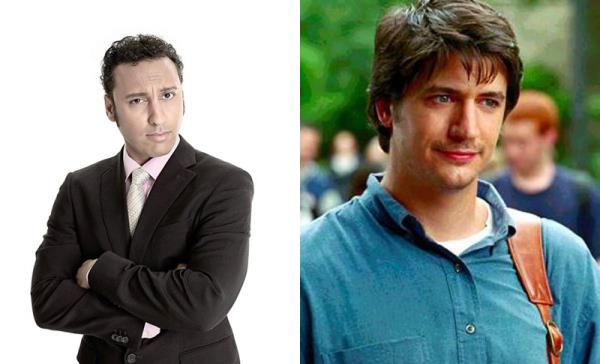 NBC is stacking its new take on the British comedy "The Gates" with some high-level funny men.

Bing
:
More on "The Gates"
|
Ken Marino
|
Aasif Manvi
According to a report in
the Hollywood Reporter
, the network announced Friday that their version of "The Gates" will feature "Party Down" star Ken Marino and former "Daily Show" correspondent Aasif Mandvi. The single camera comedy -- helmed by "King of Queens" pair Josh Goldsmith and Cathy Yuspa, centers on the hijinks and hilarity that ensues as parents and staff intermingle and try to one-up each other in the hyper-competitive microcosm of elementary school pick-up and drop-off at the gates of a posh elementary school.
Marino, best known for "Children's Hospital" and "Party Down," signs on as construction company owner Mark, a sweet but henpecked husband to type-A Helen (Kathleen Rose Perkins, late of "Episodes"). 
Mandvi, meanwhile, is set as "superdad" Trevor, a Yale-educated lawyer and uber-competitive pop to two who gives Mark a bit of an inferiority complex. His wife Sarah will be played by Christina Kirk.