Star Jones Returns to 'The View'
Former co-host explains 'ugly' exit, buries hatchet with Barbara Walters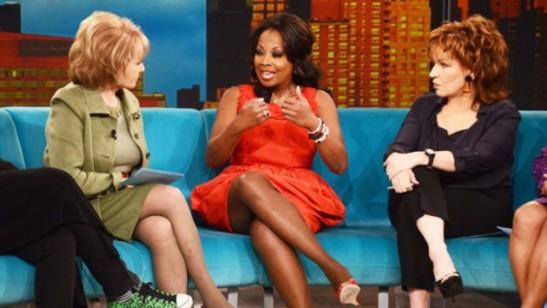 Star Jones returned to "The View" on Wednesday, Feb. 22., for the first time since what she refers to as her "ugly" exit six years ago. The show's original co-host buried the hatchet with Barbara Walters, with whom she publicly feuded for years, although tension was still visible.


"It was ugly," Jones said on Wednesday.  "Nasty things were being said in the media. It just wasn't a good emotional time."


In June 2006, Jones' contract wasn't renewed by ABC "for various reasons," as Walters vaguely explained on Wednesday. Rather than wait to announce her departure on the agreed-upon date, however, Jones interrupted a live show to drop the bombshell. In retaliation, Walters wouldn't allow her back. 


On Wednesday, when Walters asked Jones why she chose to hijack the production, Jones said she "wanted to go out on my own terms"; that she "wanted to control it."

The feud grew white-hot when Walters revealed that Jones had asked her co-hosts to lie and claim that Jones had lost weight on her own and not because of gastric bypass surgery.


"We did lie for you," Walters said on Wednesday, to which Jones responded, "Who cares? I look good."

Jones added that she takes "real responsibility" for her former behavior, and congratulated the show's current co-hosts on their success.

Check out a heavily edited clip of the reunion here:

"The View" airs weekdays on ABC.