Anna Faris cast in Chuck Lorre sitcom
The funny girl takes on the single mom mantle for Lorre's latest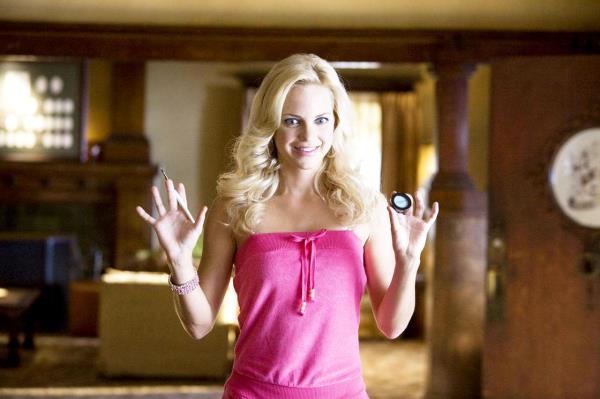 Remember "Grace Under Fire" -- about a single mom dealing with her kids, and newfound sobriety? Well, Chuck Lorre -- the show's original creator -- is resuscitating it for a new generation with his latest offering, "Mom," which has landed as a pilot at CBS.

Bing
:
More on Chuck Lorre's "Mom"
|
Anna Faris
And updating it for a new generation means finding this decade's Brett Butler -- or something like that, right? Which apparently translates loosely to, wait for it: Anna Faris. (Ironically -- or not -- Butler herself is now recurring on Charlie Sheen's new sitcom, "Anger Management.")
Yup,
according to Deadline.com
, the star of flicks like "Scary Movie," "What's Your Number?" and "The House Bunny" has been cast as the new Lorre comedy's titular single mother, dealing with staying sober in California wine country. The actress -- a new mom to son Jack, now four-months-old -- is relatively fresh to TV, having done an extended guest stint on "Friends" (as the ditzy birth mom to Chandler and Monica's babies) and a turn on "Entourage," playing a version of herself.  
Lorre -- the creator of CBS comedies like "Three And A Half Men" and "Big Bang Theory" -- is teaming up with "Men" producer Eddie Gorodetsky and story editor Gemma Baker for the project, expected to hit small screens next fall -- and will doubt bring on plenty of raunchiness, in signature Lorre style.