Don't call it a reunion
The stunt reteaming of two former co-stars is not enough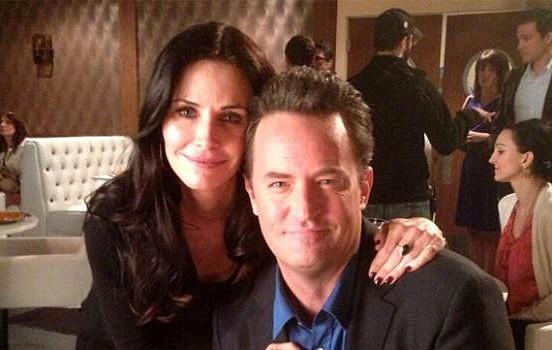 On Wednesday's "Modern Family," David Faustino co-stars with fellow "Married... With Children" alumnus Ed O'Neill. On an upcoming "Go On," Matthew Perry and Courteney Cox get friendly again. And TVLand is about to debut a new sitcom starring Kirstie Alley and her former "Cheers" co-star, Rhea Perlman.


Bing: Matthew Perry | Courteney Cox


These are all interesting, if somewhat desperate, casting decisions. But sorry, network public relations departments, they are not reunions. It doesn't matter how many press releases you email or how many entertainment websites regurgitate them without question.


Since the Associated Press has set no official guideline for use of the term, I am setting one here and now: A TV reunion is a gathering of at least three principal cast members from a former series on either a new series, or a reboot of an old one.


Two former co-stars doesn't count.


Plus: 'Downton Abbey' most shocking moments | Celebrating Black History Month

You know what does constitute an actual reunion? An actual reunion. The upcoming "Arrested Development" reboot, for example, is a reunion of the "Arrested Development" cast. However, it is not a "Happy Days" reunion just because it re-teams Ron Howard, Scott Baio and Henry Winkler. That's because Howard is the announcer and doesn't appear on screen. If he ever does, or if they decide to add Potsie, then -- boom! -- "Happy Days" reunion accomplished.


While I'm at it, "mini-reunion" is officially banned. Either something is a reunion or it isn't. And besides, that's a stupid word.


Thank you. That is all.


"Modern Family" airs Wednesdays at 9 p.m. ET/PT on ABC.