Thomas Jefferson: Netflix subscriber?
'House of Cards' creator claims he would have been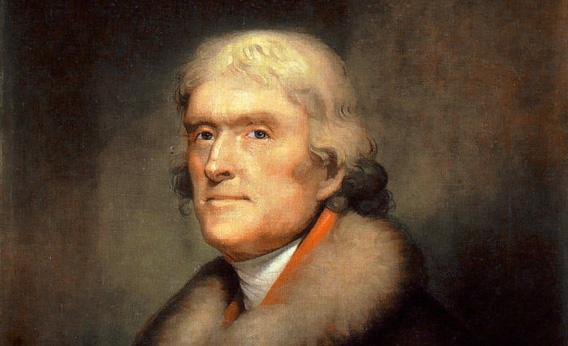 Netflix would have been right up there in Thomas Jefferson's book -- alongside white wigs, France and attractive female slaves. So claims "House of Cards" creator Beau Willimon in a new essay he wrote for the Hollywood Reporter.


Bing: More on "House of Cards" | Netflix


"Netflix democratizes the viewing experience," it says, explaining that the streaming services "strips execs of the power to determine when and how a show will be viewed, and it places that power in the hands of consumers."


Willimon added that one of Jefferson's favorite quotes, "the least governed are the best governed," could be Netflix's slogan.


Plus: TV's breakout stars | 'Downton Abbey': Most shocking moments

If our third president were still alive, maybe he would pay the $7.99 a month. But he definitely wouldn't appreciate how selections on the "recently watched" section can't be erased. For instance, maybe TJ would want to check out Paul Giamatti's performance as his arch political rival in 2008's "John Adams." Why does anyone else have to know he did?

Give us that one fix, Netflix, or give us death.
Season 1 of "House of Cards" is currently streaming on Netflix.