'Revenge' Casting News: Hot Mama
Emily's mama is back in the Hamptons as producers cast Jennifer Jason Leigh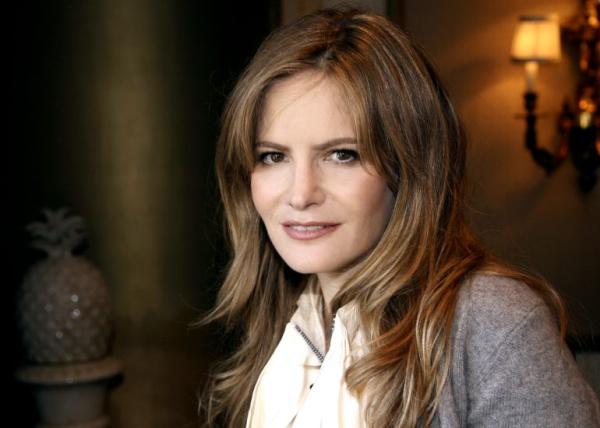 As the ABC hit "Revenge" gears up to unravel more mysteries and issue more vengeance upon the wrong-doers of the Hamptons this fall on season two, another voice from Amanda Clarke's dark past is coming back to haunt her current incarnation. And Emily Thorne will no doubt have quite the mama drama to reckon with.

Producers have cast Jennifer Jason Leigh as the character's long-lost mother, who was presumed dead all this while. And the turn is no doubt going to be a doozy for the "Single White Female" star, who's most recently been seen playing Mary Louise Parker's sister Jill on the final season of "Weeds." 
"This character is going to have some deep psychological issues," the show's creator Mike Kelley
told TVLine.com
in May. "So we need somebody that can play volatile and dangerous. All of the scariest parts of Emily's personality are going to be present and apparent and a little bit out of control in her mother. But at the same time, what works so great for Emily is that sweet facade, so this woman needs to feel like she's got the potential for kindness. You look at her and you don't know that she's as damaged as she is inside. But you'll quickly learn that this is a very dangerous person."
Also on tap for fall: a new mystery man named Ethan with ties to Emily's past. Producers have cast Brit actor Barry Sloane in the role. The show will also me casting Victoria Grayson's mother, a half-brother for Daniel and a hot doc as well.
The show moves this fall to the high-profile Sunday nights at 9 p.m. slot on ABC.