Gabriel Byrne Headlines History's 'Vikings'
Former 'In Treatment' star grabs top billing in network's first scripted series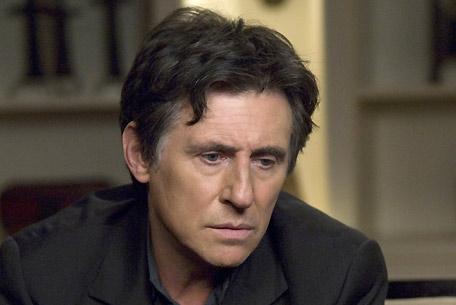 HBO's underrated therapeutic drama
"In Treatment"
helped launch several young careers, notably those of
"Chronicle"
star
Dane DeHaan
and 
"Alice in Wonderland" ingénue Mia Wasikowska
. So it's only fair that "Treatment" lead Gabriel Byrne receive some collateral goodwill from his award-winning turn as Dr. Paul Weston. 
Luckily for both the Irish thespian and fans of period drama, History Channel has embarked on its maiden voyage into original programming. The network just announced that Byrne will star in "Vikings," its inaugural scripted series and contribution to the
flourishing Middle Ages sub-genre
. 
Byrne will play tyrannical Viking ruler Earl Haraldson, adversary of
commoner-turned-trib​al
king Ragnar Lothbrok, a role that has yet to be cast.
"The Tudors"
creator
Michael Hirst
 is behind  "Vikings," and it will be interesting to see how he writes for basic cable, given the somewhat more rigid guidelines concerning explicit nudity and violence. Fortunately for him and us, there are no broadcast standards prohibiting general awesomeness.
"Vikings will premiere in 2013 on History.