Deb's new 'Dexter' love interest revealed?
Check out this Season 8 set photo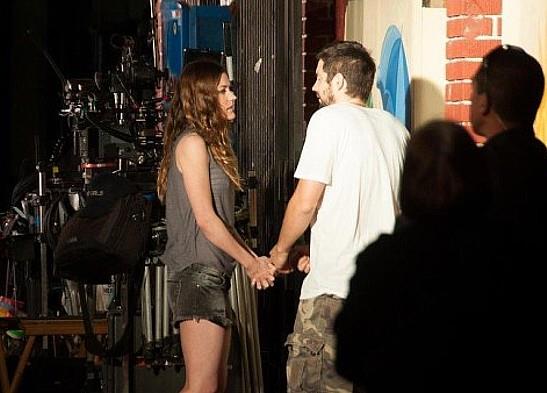 A new leading man has apparently entered Deb's (Jennifer Carpenter) life. And, according to photos posted by spoilertv.com, he looks an awful lot like Rhys Coiro, who played nutso director Billy Walsh on "Entourage."


Bing: Rhys Coiro | 'Dexter'


Showtime is keeping mum about the casting, revealing only the additions of Sean Patrick Flannery and Charlotte Rampling for Season 8. But just look at the photo. It's totally Billy Walsh. And he's holding hands with Deb. And it's definitely a scene, because there are cameras and a totally Hollywood-looking dude with shades on his head looking on from the right, who seems about to shout "Good work, everyone!" as soon as they wrap.


According to the Hollywood Reporter, Coiro is committed to the CBS drama "Hostages," produced by Jerry Bruckheimer and starring Toni Collette and Dylan McDermott. But that is only a pilot, which leaves him free at the moment.


Of course, this could be a dream sequence or a flashback. (Deb's hair is curlier than usual.) Oh well, whatever. The best news is that it's not a photo of Deb holding hands with Dexter (Michael C. Hall)! And for that I must woot: Woot!  (By the way, thanks again for that image, Season 6 writers. What the hell is wrong with you?)


Plus: 'Dancing With the Stars' cast | Shows that are signing off this year | Fantasy 'Real Housewives' cast

So anyway, if you've ever wanted to see Rhys Coiro taped to a table, you can cross that off your bucket list because what are the chances of that not happening? (Wonder if one of Dexter's reasons will be how Billy Walsh totally ruined the movie "Medellin.")

Season 8 of "Dexter" premieres sometime in June on Showtime.