FX Dives Into Socio-Political Comedy
W. Kamau Bell and 'Totally Biased' will attract a whole new audience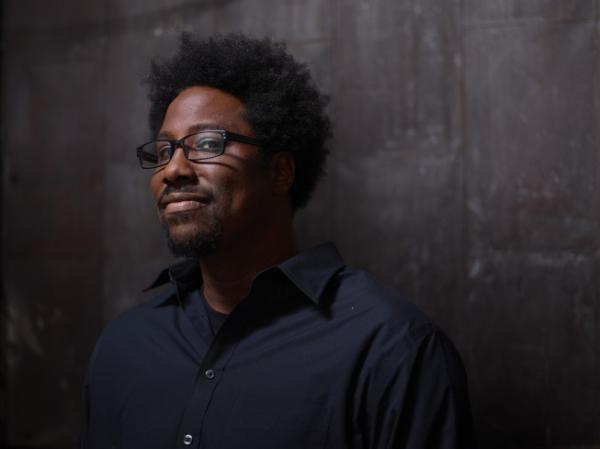 When it comes to social and political commentary of the comedic variety, there's only so much heavy lifting Bill Maher, Jon Stewart and Stephen Colbert can do. Factor in the void Dave Chappelle left behind when he defected from TV six years ago, and the need for an edgy and urban viewpoint is glaringly obvious.      
Enter "Totally Biased With W. Kamau Bell," FX's cerebral and provocative new late-night offering. Executive produced by Chris Rock, the six-part series debuts Thursday, Aug. 9, and will allow Bell to dissect politics, pop culture and race in witty and unexpected ways.
Bing:  More on FX's 'Totally Biased' | W. Kamau Bell | Chris Rock
"For a long time, I felt like there's an African-American president but there's nobody on TV who can talk about a black president from the viewpoint of a black comedian," said Chuck Sklar, another executive producer. "Chris doesn't have a show and Chappelle's not on so 'Totally Biased' fills that void."
Sklar's comedic pedigree includes writing for Maher's "Politically Incorrect," "Late Night with Conan O'Brien" and "The Chris Rock Show." In 2008, he executive produced the short-lived "D.L. Hughley Breaks the News" for CNN, before it was yanked off the air after five months.
"Kamau is like this cool substitute teacher," Sklar said. "You learn more from him in one day than you did all semester from the regular teacher. He's cool, he's funny and he has a real interesting perspective on things when trying to get to the truth."
Plus: Life after 'Friends' | The wacky world of Zooey Deschanel
Bell said the show will also resonate with viewers because he's not afraid to challenge people's beliefs.
"I love the fact that that title says explicitly up front 'There are things that you are just going to get here, and if you don't like them, that's just how it's going to be,'" said Bell, a San Francisco native. "Rap music is 80 percent bought by white people. So I don't feel any pressure to play to (white viewers). I just feel the pressure to make the best show possible, and if it's good, everybody will come see it." 
Also: TV's best bromances | TV's oddest romantic couples
Rock, who is also known for his candid jokes on race, politics and gender, said Bell's series will go beyond what "The Chris Rock Show" (1997-2000) did while also picking up where Chappelle left off. 
"You can't do that show anymore," Rock said comparing "Totally Biased" to his old HBO program. "Things are just quicker."
Comedy Central flirted with the idea of a similar show with Bell but ultimately passed on it.
"It worked out for the best," Sklar said.
"Totally Biased With W. Kamau Bell" debuts Thursday, Aug. 9, at 11 p.m. ET/PT on FX.