Season 4 is it for 'Arrested Development'
TV development is arrested, Netflix says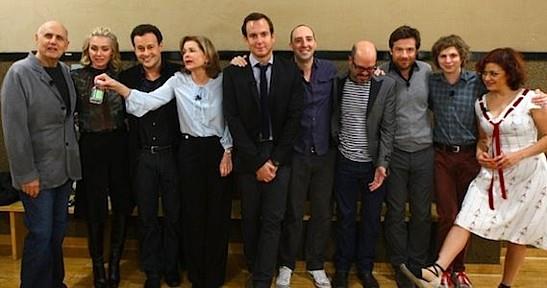 Remember that pie in the fridge that your mom warned you not to eat all at once, but you ignored her and were sorry the next day?


Well, that's exactly how you will feel if you binge-watch all simultaneously released Season 4 episodes of "Arrested Development" on Netflix. Because after it's gone, there will be no more.


Bing: More on "Arrested Development" | Jason Bateman

The rebooted TV show will only run one season, Netflix says. According to the Wall Street Journal, the company's chief executive made the announcement at an investor conference, calling the show a "one-off," "non-repeatable" and a bunch of other words that pierce like daggers into the flesh of all television that is good and funny.


Apparently, it is too difficult to get the cast together now that Jason Bateman thinks he's a movie star and Will Arnett is too busy joining other sitcoms.


Plus: Fired reality TV stars | Shows that are signing off this year | Fantasy 'Real Housewives' cast


Until today's announcement, "you never know" has pretty much been the response whenever a cast member or producer was asked about plans to take "Arrested Development" beyond Season 4. Well, apparently, never has arrived, because we know.

Plans for an "Arrested Development" movie are still reportedly proceeding. But don't say you weren't warned once more about that pie in the fridge.


All Season 4 episodes of "Arrested Development" will premiere in a single day in May on Netflix.