Q&A: Jill Farren Phelps on 'Young and the Restless'
Exec talks 40th anniversary, Victor and Nikki's wedding, Steve Burton and more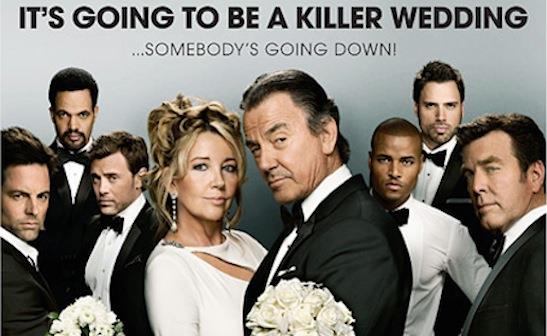 "The Young and the Restless" turns 40 on March 26. Genoa City is celebrating the momentous occasion with Victor and Nikki's umpteenth wedding, special messages from the cast and a whole lot more. Executive producer Jill Farren Phelps teases the anniversary festivities and the Niktor wedding, which kicked off March 18 and promises to be a "killer" affair. The exec also reflects on taking over daytime's number one soap opera, her friendship with "General Hospital" transplant Steve Burton (Dylan) and what "Friends of Jill" is really all about. 
Bing: More about "The Young and the Restless" | Jill Farren Phelps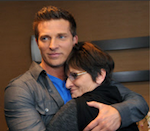 With a long history in daytime soap operas, Phelps has taken flack for her tendency to work with the same actors. The most recent "Friend of Jill" to join "The Young and the Restless" cast was Melissa Ordway (nu-Abby), who is the third actor brought in from Phelp's last stomping ground, "Hollywood Heights." Phelps sat down with MSN TV and opened up about her penchant for working with familiar faces, life at "The Young and the Restless" and the state of daytime.  
Plus: Unforgettable and regrettable reality shows | Reality TV lawsuits | Our favorite 'DWTS' pros

MSN TV: You took the lead at "The Young and the Restless" back in September. How have you settled in to your new post? 

Phelps: It takes a year to settle in, but I would say I'm a lot more settled now than a few months ago and this is a great place. I thought I had seen my fill of great places, but no. I have come into a wonderful family.
Were you at all hesitant about signing onto another soap after "General Hospital"?
I felt fortunate to come back to do something I've done my whole life and have a new opportunity to do it again. I was very lucky. The thing about this particular show, this particular network and Sony is that there's so much support for "The Young and the Restless." There's so much commitment to the future of the show. It feels good to be involved in something that is reinventing itself - while holding onto its original roots! - with an eye toward the future. When the shows were canceled at ABC, I was at "General Hospital" and there was an atmosphere of fear. It started to permeate all of daytime, so it was very exciting to come to a place where a network executive says, "We're in it for the long haul."
What can we expect from the show's March 26 anniversary?

We are considering it anniversary month! We are saying "40 years in March," so all the way through the month, you'll be seeing special stories and just good story. Also, for the first three minutes of the shows that surround the actual anniversary date, one of the key characters will speak about what it's been like to be on "Y&R." That will open ten episodes [airing March 11 to March 29]. They're fun, intimate looks into the lives of these iconic characters and you're actually meeting the actor, talking about what it has been like to be on this show. I've never seen anything quite like that. It's our nod to the 40th to let the audience have a moment with the actors who play these characters they love so much. The other interviews are on our website, because we couldn't do 40 days of these!
What can we expect from Victor and Nikki's big day?
Oh, let's see what I can say… Something completely unexpected happens at the wedding. It's a very happy event and it takes a very unexpected turn. Everybody looks beautiful and Nikki has a fabulous dress. It's an Eric Forrester design and he comes to the wedding. We have a wonderful new costume designer, Mary Iannelli, and I think everyone has been looking great.
Any other returns in the work?
It's no secret that Eileen Davidson came back [for the wedding]. Sony and the people at "Days" were very cooperative. It's a new world. We all want to help each other stay on the air. We are brothers and sisters, now. In the competition of [daytime soaps], none of us wishes ill on anybody. We cheer for each other.

But you didn't mind stealing a Steve Burton!
I didn't steal Steve Burton. I love Steve Burton and he left "General Hospital." I didn't mind picking up the phone! He was only out of work for three months, but there was a definitely a beat before I reached out to him. I didn't know if we'd be able to work it out. It's well known that Steve and I are good friends. By the way, that's a friendship that developed over many years at "General Hospital," where I made many other friends. I constantly get smacked for "Friends of Jill." These people are family. You like to work with the people you love, trust and know. 
Steve told me you two didn't get along when you first met.
Because he had some cockamamie rules about the character of Jason - that he didn't kiss! This was not Steve. This was whatever lore there was about that character. I was new to the show and I said, "At the end of this episode, Jason and Elizabeth kiss." One of the writers said, "Oh no, Jason doesn't kiss." I remember calling the head of the network and saying, "What do you mean he doesn't kiss?" I pushed Steve further than he had been asked to go and that was during a period of adjustment for me, too.
He said when he returned to "General Hospital" a few years later, you two had a lunch that changed everything.
That lunch where I said, "I'm not going to pay you all this money unless you're gonna kiss people!" (laughs)
Are you having fun creating something new for him now?
Josh [Griffith, headwriter] is creating the character and Steve is creating the character - and he's wonderful. I've worked with many of the people on this show before, including some of the young people, and it's fun to watch them create new characters, challenge themselves, get excited about something new and be part of this new beginning for "The Young and the Restless" at 40 years. It's pretty impressive.
I've enjoyed the way the show has been embracing the core characters and the history in anticipation of the anniversary, while literally beefing up the canvas with young, gorgeous new additions!
Hot follows me. What can I say? 
LIVE CHAT NOTICE: With Victor and Nikki's wedding upon us, don't miss portrayers Melody Thomas Scott and Eric Braeden's live #AskYR twitter chat on Tuesday, March 19, at 12:30 p.m. ET/9:30 a.m. PT. That same day, beloved alum Shemar Moore ("Criminal Minds") will host #AskShemar at 3:30 p.m. ET/ 12:30 p.m. PT.
"The Young and the Restless" airs weekdays on CBS.