Latest Ellen DeGeneres ad causes another stir
One Million Moms registers disapproval over JC Penney Xmas commercial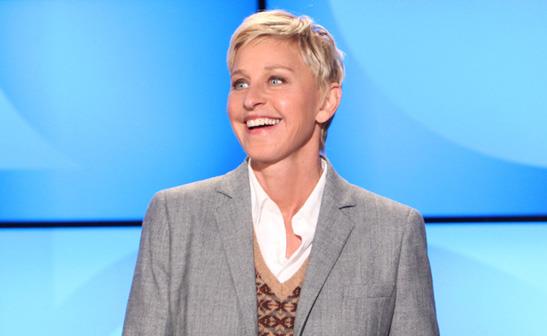 This week's lesson in unexpected cultural protests: If nationally franchised department stores cast anyone but stridently heterosexual celebrity spokespeople, they'll apparently be in serious trouble with some conservative groups. Or at least that's what JC Penney's putting up with yet again, on account of its ongoing relationship with Ellen DeGeneres.
Shortly after Thanksgiving, the company debuted
its latest holiday commercial
starring the comedian and talk-show host. And if the harmless 30-second spot could be accused of any transgression, it'd be corny punchlines at the expense of helpless elves. But according to a
recent website update (since seemingly removed)
from One Million Moms (a group affiliated with conservative media watchdog
American Family Association
), "JCP has made their choice to offend a huge majority of their customers again," before decreeing, "Christians must now vote with their wallets."
There may be a a couple slight problems with this call to arms. Enacting the democratic privilege of petitioning corporations whose actions don't square with your values doesn't come down to a "vote." It's not a popular election. Moreover, if millions of stocking-stuffing matriarchs just say no to JCP, where will they purchase
Cosby sweaters
for the men in their lives? Worth considering, One Million Moms. Worth considering.
As for Ellen, she's unlikely to respond, given her eloquently eviscerating comments in the wake of OMM's prior upheaval back in February. But in case you, or they, missed it, this about
sums the controversy up
.