Kristen Wiig, Seth Rogen to 'Arrested Development'
Wiig to play a young Lucille Bluth, Rogen's role is secret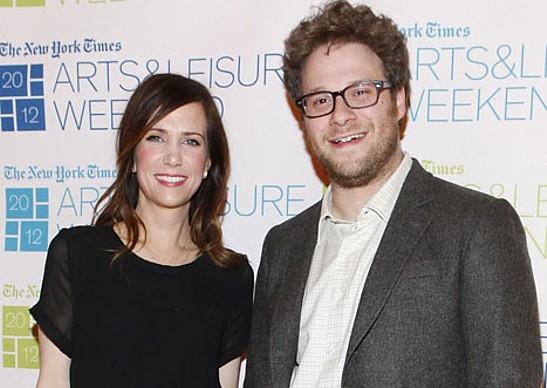 Although no one ever asked how the reanimated "Arrested Development" could possibly get any more awesome, that question has just been answered with the addition of "Knocked Up" co-stars Kristen Wiig and Seth Rogen.


Bing: More on Kristen Wiig | "Arrested Development"


Rogen's part has not been revealed. However, Vulture is reporting that Wiig, late of "Saturday Night Live," will play a young Lucille Bluth (Jessica Walter) in flashback. And since Rogen's involvement was announced simultaneously, it probably wouldn't be a wild guess to peg him as a young George Sr. (Jeffrey Tambor).


Plus: See our Fantasy 'Real Housewives' cast | Celebrating Black History Month | Breakout stars of the season


After Liza Minelli -- who revives her semi-regular role as Buster's (Tony Hale) girlfriend, Lucille 2 -- Wiig and Rogen are now the show's biggest guest stars on a list that also includes Conan O'Brien, Andy Richter, John Slattery, Terry Crews and Isla Fisher.


Season 4, currently shooting, will consist of 14 episodes -- each focusing on a core cast member.


Can you see Wiig and Rogen as the young Lucille and George?


"Arrested Development" will premiere all its Season 4 episodes on a single day this spring on Netflix.