PBS to air 'Downton' Season 4 closer to UK date?
Network execs admit Internet spoilers can be a bummer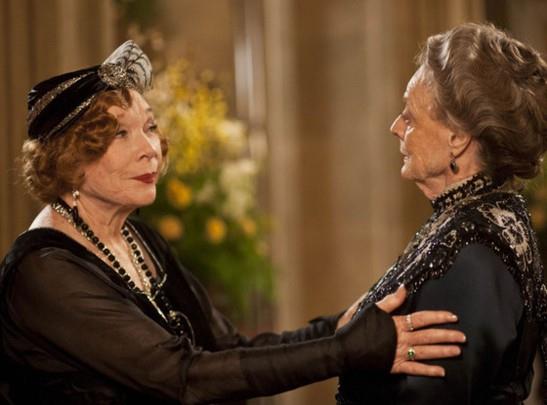 Besides commercials, the thing that "Downton Abbey" fanatics get in Britain that we don't is surprised. By the time Season 3 of the ITV series premieres in the U.S. on Jan. 6, spoilers will have had more than two months to circulate. Even fans with enough willpower not to conduct Internet searches get blindsided by recaps, reviews and updates posted by their social-media friends.

Bing: More about 'Downtown Abbey'
In response, PBS says it will attempt to air Season 4 closer to its UK premiere date, according to the Hollywood Reporter.


John Wilson, PBS' chief programming executive, said that, while solid Season 2 ratings showed that plot precognition didn't put off American audiences, "we can't know how much more terrific it might have been had it aired closer to the UK premiere."

At issue is the amount of time it takes to re-cut the episodes without commercial breaks, and the risk of bowing the series in America's fall season, where it may get lost amid returning network powerhouse shows.


Season 3 will feature Shirley MacLaine (as Cora's American mom) feuding with Maggie Smith's dowager Countess of Grantham.


But then, you already knew that.


Season 3 of "Downton Abbey" will premiere Sunday, Jan. 6, at 9 p.m. ET/PT on PBS.

I think you blur the line between reporting and commentary.  No one especially care what MSN thinks on issues.  Consumers are free to cast their vote with their wallets, should and do.  Methinks JCP is a sinking ship anyway, so they might be wise to heed any new holed being poked into their rotting hull.
Are you sure you want to delete this comment?