Steve Harvey's Daytime Talker Picked Up by NBC Stations
It's official: Yet another name is entering the talk show ring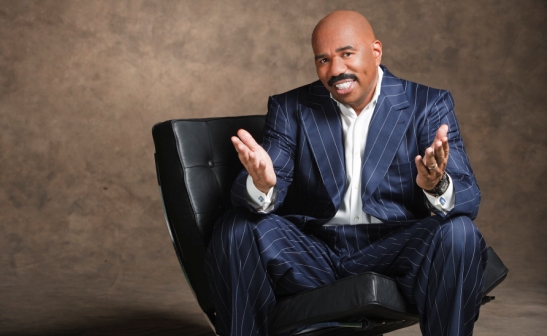 Ten NBC-owned stations have picked up "Steve Harvey" for fall 2012. Harvey's relationship-centere​d, one-hour show will face heavy competition in the crowded daytime scene, but as previously reported, the confident star and producer considers his syndicated talker a triple threat.

"I think it's an interesting angle to have a guy in daytime television who's actually built his platform around not only being funny, but also being empowering and insightful for women," said the TV personality, comedian, radio show host and best-selling author. "I hope to offer women an interesting take on a lot of different things from the male perspective, and I also want to be empowering to people and give them great information. It's a triple threat combination."
Bing: More about Steve Harvey
With Katie Couric's "Katie" landing on ABC at the same time and Jeff Probst, Ricki Lake and Bethenny Frankel also hoping to find homes in daytime, Harvey will need every tool in his arsenal to make his show a hit.

As of now, "Steve Harvey" is set to jockey for viewers on WNBC New York, KNBC Los Angeles, WMAQ Chicago, WCAU Philadelphia, KNTV San Francisco, KXAS Dallas, WRC Washington D.C., WTVJ Miami, KNSD San Diego and WVIT Hartford.

"Steve Harvey has consistently entertained viewers and attracted audiences," said Valari Staab, President of the NBC Owned Television Stations in a statement. "As part of the investment we're making in our 10 stations, we're working hard to offer our viewers the strongest daytime lineup possible. Steve Harvey is a welcome addition to our schedule."
"Steve Harvey" is set to premiere in syndication fall 2012.