Report: 'Californication' Spin-Off Possible
Is Showtime seeking insurance against Duchovny exit?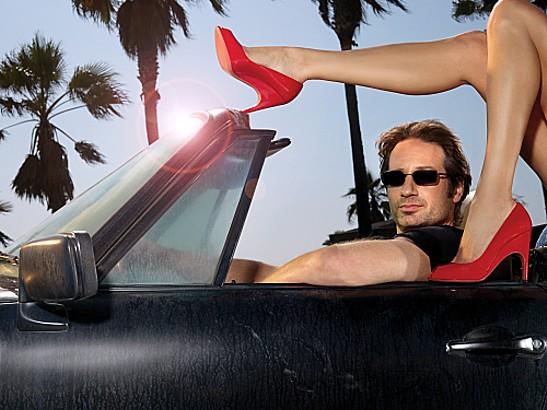 "Californication" is reproducing. According to Entertainment Weekly, a possible spin-off is in the oven and David Duchovny is not the father.


Season 6 of the Showtime comedy, premiering next year, will feature Faith, a groupie in her 20s who is deeply religious yet practices sex, drugs and rock 'n' roll (the first and/or second parts presumably with Duchovny's Hank Moody). Faith will figure prominently in nine episodes, with an eye toward building her a stand-alone show.
Bing: More about 'Californication'
The character is the brainchild of "Californication" writer-executive producer Tom Kapinos. However, according to the report, she has yet to be cast, much less green-lighted for her own show.


If plans for a spin-off proceed, it could signal that either Showtime and/or the producers don't feel confident in their ability to continue meeting Duchovny's salary demands. (This TV Guide report ranked Duchovny the 13th highest-paid television comedy star, with a paycheck of $200,000 per episode. And that was back in 2010, when Charlie Sheen was still number one.)


"Californication" attracted 2.8 million viewers to its fifth season, a 12 percent boost over the previous season.


Season 6 of "Californication" will premiere in early 2013 on Showtime.