Shonda Rhimes Talks 'Man Whore-Ness'
'Grey's Anatomy' creator says McSteamy departure makes room for new male leads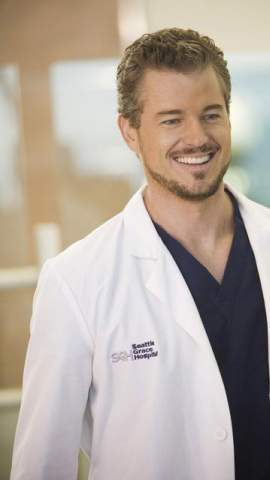 What's a fictional M.D. who's literally and figuratively lost in the woods as the result of a plane that crash killed his true love to do? As
reported here last week
, Eric Dane, who's portrayed anguished "Grey's Anatomy" surgeon Mark Sloan for eight seasons, has added further intrigue to that question by announcing his departure from the show.
In a subsequent interview with
Entertainment Weekly
, "GA" creator Shonda Rhimes has shed some light on how the man bloggingly known as McSteamy's exit will affect Season 9, which is set to premiere in late September.
Plus:
Olympic TV efforts
|
2012 Emmy nominees
"It was a thing that Eric had been thinking about for a while, but it felt like the right time to him," Rhimes says, adding that,  "The loss of McSteamy is going to leave a giant hole in our world in terms of -- for lack of a better phrase -- man whore-ness. I told the actors who play Alex [
Justin Chambers
] and Jackson [
Jesse Williams
] that we need some leading men here. We need to add to that pool, and they're going to step up." 
Rhimes hints that in lieu of the great Dane (who will appear in two upcoming episodes before leaving for good), she'll have time to flourish a love interest for Alex and get something brewing between Alex and April (
Sarah Drew
), and that "it's going to be funny, sexy, and good." Which, of course, are the three essential food groups when digesting any primetime soaps worth their audience share.
"Grey's Anatomy" Season 9 premieres Thursday, Sept. 27, at 9 p.m. ET/PT on ABC.

Grey's should have ended after this past season.  The season ending episode was one of the worst I've ever seen and I no longer have any desire to watch the show.  Seems Shonda either kills off or writes out all the
characters/storyline​s
I like on Grey's and Private Practice, so I'll just find something else to watch on USA or TNT.
Are you sure you want to delete this comment?