Chevy Chase to Louis C.K.: You're Not Funny
Comedy legend reveals he's no big fan of 'Louie' star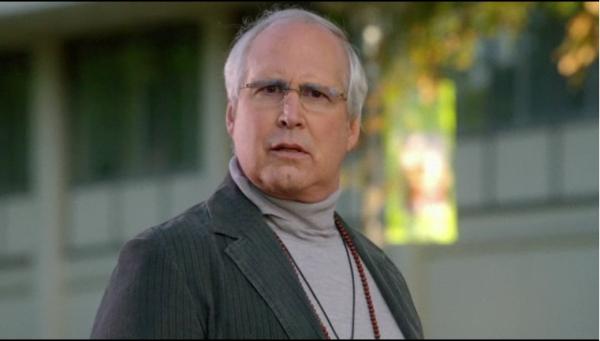 It only seems as though everybody loves comedian Louis C.K., who won two Emmys Sunday night. Among those who don't is hip-shooting "Saturday Night Live" legend Chevy Chase, as he indicated in his inimitable backhanded way during a recent Huffington Post UK interview.

Bing: More about Chevy Chase | Louis C.K.

"Yes, I've seen Louis C.K.," Chase said. "I wouldn't in any way make a degrading remark about Louis C.K. The question is do I think anyone is funny? And the answer is not too many people. He might fit right in there."
Plus: Shows that are ending | Fall TV's familiar faces | Fall TV premiere dates
However, although Chase is not a fan of "Louie," he is not even a fan of his own series, "Community," which came home Emmy-less last night. In the same interview, Chase called his involvement in the NBC series "a big mistake" and sitcoms in general "the lowest form of television."


But how do you really feel, Chev?

"Louie" airs Thursdays at 10:30 p.m. ET/PT on FX.