Killing off a major character is ratings gold
The CW's 'Vampire Diaries' bests NBC and ABC shows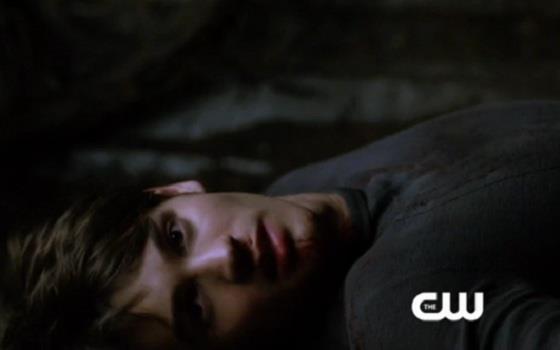 On this week's "Vampire Diaries," Steven R. McQueen's troubled and tortured vampire hunter died -- again. But this time, thanks to the unkillable Silas, it seems to be quite permanent, despite the fact that he was wearing that no-kill ring. 
And it seems that killing off a major character is ratings gold for the CW drama, which bested both NBC and ABC's Thursday night lineup Thursday, beating out "Community" and "Parks And Recreation" (which featured the wedding of Leslie and Ben) and "Zero Hour" in the coveted 18 to 49 demo. 
The network saw a whooping 30 percent increase from last week's "TVD" numbers, scoring a 1.3 demo rating and 2.9 million in total viewers, up 26 percent. "Beauty and the Beast," which followed, also showed an 11 percent upswing for the night. 
Of course, CBS's smash comedy "Big Bang Theory" still led the night in both total audience and in the 18 to 49 demon, with "Two and a Half Men" still pulling strong numbers. 
But the point is, Jeremy's death did not go unnoticed -- and people tuned in to see the show throwback to that classic emotional Elena Gilbert, who mourned the loss of her kid brother with every ounce of feeling in her petite little frame. Then we threw back to the that classic, conflicted, and ultimately selfish Damon, who helped her the only way he knew how (and in the process, of course, helped himself). By telling her to turn it off. Ouch. Which should make for some bloody good drama heading into sweeps, no? 
Here's hoping the CW picks up McQueen and installs him on another one of their swoon-worthy dramas ("The Selection" gets my vote), as they tend to do with their favorites. Case in point: "TVD" star Matt Davis, who played Alaric, stars on their new drama "Cult," airing Tuesdays at 9 p.m. 
"The Vampire Diaries" airs Thursdays at 8 p.m. ET/PT on the CW.