Frances Conroy, Taissa Farmiga back to 'Horror Story'
Creator Ryan Murphy releases more Season 3 casting news on Twitter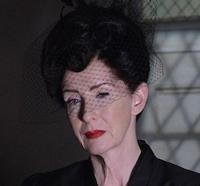 Ryan Murphy loves to break casting news on Twitter.
On Thursday, he tweeted: "Thrilled to announce the legendary Frances Conroy is on board for next season's American Horror Story." And last week, he took to the social media site to announce the return of Lily Rabe.
Bing: More on 'American Horror Story' | Frances Conroy
Like Rabe and stars Jessica Lange, Sarah Paulson and Evan Peters, Conroy has been a part of every season of the frightful drama, playing a new role each time.
Plus: 'Walking Dead' predictions  | TV reunions we'd love to see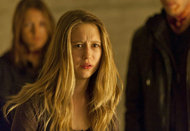 The same can't be said for actress Taissa Farmiga, who is also joining "AHS" Season 3. The 18-year-old played a troubled teen named Violet in Season 1 but skipped Season 2.  
Murphy has said he missed the romantic element Farmiga and Peters' characters brought to the first season and fans can expect to see a love story when the series returns. He also added that more actors from Season 1 will be coming back.
Not much else is known about the upcoming season of "American Horror Story." Much like his casting announcements, Murphy is releasing specific details very methodically. So far, fans have been told Season 3 will revolve around Lange's character and the plot will be alien-free, historical in nature, and have a lighter tone.
"American Horror Story" Season 3 returns fall 2013.