Rosie regrets not calling 911
O'Donnell talks heart attack and health prevention with Dr. Oz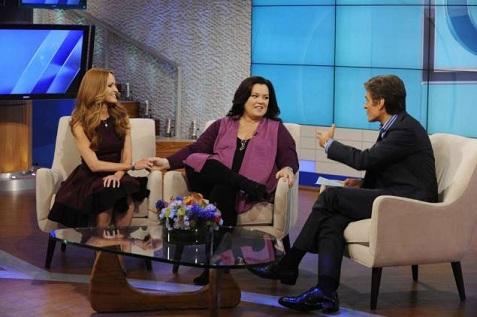 Love her candor or loathe her brashness, Rosie O'Donnell is ultimately a giving person with a good soul. So it was pretty scary when, just over two months ago, the TV

host/comedienne/actr​ess

suffered a near-fatal heart attack. But today, she'll be appearing on "The Dr. Oz Show" with her wife,

Michelle Rounds

, to discuss her scare and, more importantly, dispense advice about how others can avoid her predicament. 




Bing: Rosie O'Donnell

 |

"The Dr. Oz Show"




In her interview, which was previously filmed, O'Donnell reflects on initially treating her condition with aspirin, acknowledging, "Then I did not call 911, and I should have ... Fifty percent of women, while having heart attacks and suspecting they're having heart attacks, do not call 911. It was the stupidest decision I ever made in my life."

 

 

No matter what your feelings about her as a public figure, O'Donnell's fortunate to have plenty more years to make decisions both smart and misguided. You can check out a further sneak peek of her conversation with Dr. Oz, which airs later this afternoon,

via People

.

"The Dr. Oz Show" airs weekdays at 4 p.m. ET/PT on FOX.