'The Selection' yet another teen book adaptation
Here are three other teen tomes we'd like to see on the small screen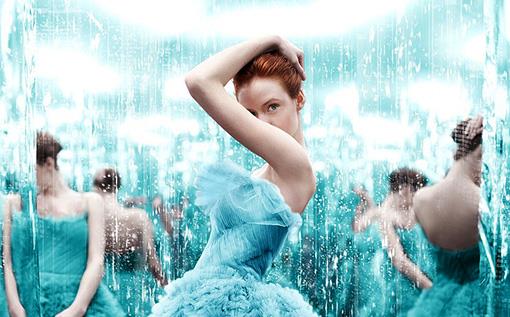 In the frenzy of pilot greenlights this week, the CW has ordered up a take on "The Selection," an adaptation of the best-selling teen book series by Kiera Cass. Sound familiar? It should. The network is greenlighting the concept for the second year in a row, although this year's version is significantly revamped. 
The concept has been dubbed as "The Hunger Games" meets "The Bachelor" and is just the latest in teen tomes to be revamped for the small screen. Hits like "Pretty Little Liars," "The Vampire Diaries" and "Gossip Girl" also came from the burgeoning young adult genre, and "The Selection" surely won't be the last such adaptation we see. 
In fact, here are a few fun concepts that we're hoping might get developed for TV some time in the near future.
"Wither" by Lauren DeStefano: The first book in DeStefano's Chemical Garden trilogy, "Wither" centers on Rhine, a long-lost twin who is kidnapped and sold as a wife to a wealthy landowner in a world where women die when they are 20 and men when they're 25, so the rich put a premium on procreation by buying worthy specimens. The book centers on the relationship Rhine develops with her sister-wives -- and with her captor/husband as she plots her escape, and, of course, falls in love with a servant boy along the way. Scandal, drama, sisterhood, the specter of death: what's not to love? 
"Looking for Alaska" by John Green: John Green has long been YA's It boy, and cemented the label with his recent bestseller "The Fault In Our Stars" (a very worthy weeper, if you're looking). But he scored many early fans with his tortured and delicious "Looking for Alaska," set at a cloistered boarding school and following the travails of everykid Miles, who falls head over heels for the uber-troubled Alaska, and delves into the depths of confusion and depression when a freak accident changes their lives. The book has long been optioned for film, but a script has yet to be developed for the project. Given it's boarding school setting, quirky population and angst-y relationships, it's definitely ripe for the TV treatment. 
"Delirium" by Lauren Oliver: The first book in a trilogy by Lauren Oliver, "Delirium" is set in a world where love is a disease -- quite literally -- and the masses are immunized against it via a surgery when they turn 18. But a few -- like the exceedingly average Lena -- fall prey to the virus before they can be protected. Will Lena succumb like her mother before her and escape with "invalid" Alex into the Wilds? Or will she forsake her love and follow society's rules? 
Can't wait? Go read the books, all available on a bookshelf near you.