Charlie Sheen Ordered to Shield Gold Tooth
FX wants 'Anger Management' star flashing his pearliest grin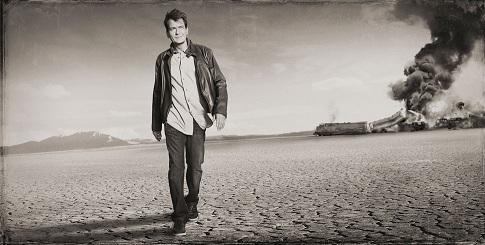 Ever since
Rolling Stone's cover story
on Charlie Sheen hit stands, dribs and drabs of headline-worthy excerpts have blossomed into their own self-sustaining news cycles. There are his confessions of denial, mended relationship with ex
Denise Richards
 and falling off a wagon he never hitched, among other dubious Sheen boasts. And then there's the curious matter of a recent dental mandate.
According to the once-again eponymous sitcom star -- this time in FX's comedy, "Anger Management," which premieres later this month -- his new network has requested that Charlie cover up his distracting, shiny gold molar while making public appearances. 
Sheen explained to Rolling Stone that,  "A year ago I would have been like, 'F*&% you, it's my tooth!' But why be a d&*%? What's the point? To show them? Show them what? Anyway, it's become this whole big deal, so now I'm like, 'OK, you're entitled.'" Yeah, seriously, why be a d&*%?
Unfortunately for curious fans, Charlie didn't elaborate about his preferred concealer, although he might be saving that reveal for an impending Cosmo  profile. But for those of you who simply can't wait a couple more weeks for Chuck and his deteriorating visage to grace your screens, here's a little morsel of what you'll get on "Anger Management":
"Anger Management" premieres Thursday, June 28, at 9 p.m. ET/PT on FX.