Harold and Kumar to Become Literal Cartoons
Goofy big-screen stoner duo gets animated for Adult Swim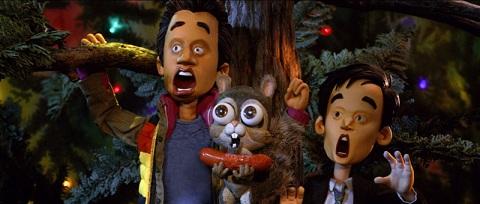 You've watched them ride cheetahs through the words in their quest for White Castle, witnessed them escape federal imprisonment and experienced their slacker camaraderie in 3-D. Not to mention, as seen above, you've even seen their claymation alter-egos surmount assorted obstacles. But now, thanks to Adult Swim, you will finally have the opportunity to hang out week after week with fully realized cartoon renderings of this generation's Cheech and Chong, Harold and Kumar.




Bing: More on Harold and Kumar

 |

Adult Swim




The network has announced plans in the coming year for what's currently dubbed "Untitled Animated Harold & Kumar Project," a title that may actually fit the duo's irony-shaded hijinks. 

 

 

No other details have emerged, nor has

Neil Patrick Harris

 announced if he'll resume the world's longest-running in-joke by voicing over an animated version of himself. We will, however, keep you posted as more information gets, er, weeded out.