Kate and Kendra are trading lives
Mama Gosselin and former 'Girl Next Door' to appear on 'Celebrity Wife Swap'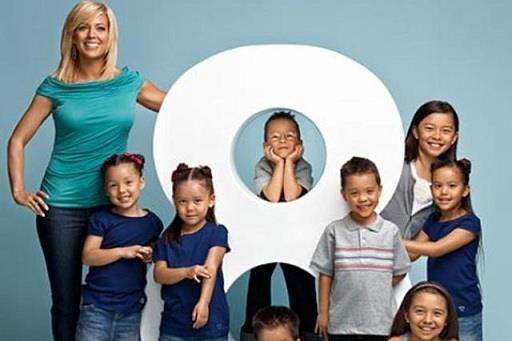 Just when it seemed scripted comedies were making a comeback, leveling the playing field with network reality series, ABC has jostled
"Happy Endings"
over to Friday evenings to make a space for the new season of "Celebrity Wife Swap." 
Not that this is all bad. At least not when Kate Gosselin and Kendra Wilkinson are among the misfit duos living in each other's shoes for one week. And we don't even have to wait much longer for this spectacular sideshow to hit airwaves, as it airs less than two weeks from now on Feb. 26. 
For Gosselin, the experience will amount to a relative resort stay, as she'll co-exist with Kendra's hunky NFL hubby
Hank Baskett
 and their 3-year-old son, Hank Jr. It's Wilkinson who gets the rawer deal, tasked with minding single-mom Kate's eight rugrats, who vary in age from 8 to 12. Yeah. Good luck with alllllll that. 
Kate and Kendra's episode of "Celebrity Wife Swap" will air Tuesday, Feb. 26, at 8 p.m. ET/PT on ABC.