'Breaking Bad' heads to the Sundance Channel
AMC's Emmy-winning drama will air in syndication on sister network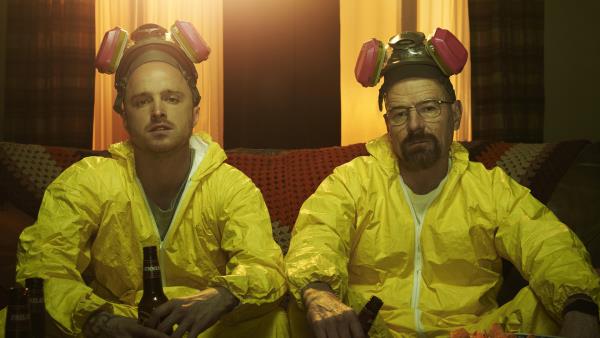 Fans of "Breaking Bad" can once again experience Walter White's (Bryan Cranston) fascinating transformation from mild-mannered chemistry teacher to Heisenberg the Meth King when the Emmy-winning drama makes the move to the Sundance Channel.
The basic cable station, which is one of AMC's sister networks, acquired the syndication rights to the beloved series and will start airing two episodes a night from the pilot to the Season 4 finale, beginning Monday, March 4.
Bing:  More on 'Breaking Bad'  | Bryan Cranston
"'Breaking Bad' has become a benchmark for storytelling at its finest and we are proud to air this series as we embark on our own scripted programming with the upcoming debut of 'Rectify,' which is produced by the same incredible team behind 'Breaking Bad'," said Sarah Barnett, Sundance Channel's general manager and executive vice president, in a press release.  "We are looking forward to giving viewers another opportunity to catch up with what has been called TV's best drama."
Plus: Obituaries for shows ending in 2013 | TV's break-out stars
"Breaking Bad" will air following the premiere of Sundance Channel's original series "The Staircase: Last Chance" on March 4 and 11; "Top of the Lake" from March 18-April 15; and "Rectify"  -- which hails from the aforementioned "Breaking Bad" producers, Mark Johnson and Melissa Bernstein -- from April 22 to May 27.
"Breaking Bad" in syndication begins Monday, March 4, at 11 p.m. ET/PT on Sundance Channel.
I have enjoyed Breaking Bad. And will continue to watch it when ever I can. I believe this show and a few others are changing the face of television. Many of us want better story lines, direction and acting. The subject matter kept me away from the show for a long time. But when I saw the first episode, I was hooked. I look forward to future episodes. I have only watched it through season four.
Are you sure you want to delete this comment?