'Extra' already exploiting McCready tragedy?
Tabloid show touting late country singer's 'private' home movies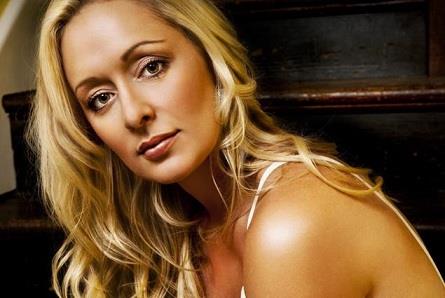 What NBC's early evening tabloid half-hour could really use is some "Extra" tact. That's not a particularly novel insight, nor is it an especially realistic expectation. And the last thing we aim to do is indirectly draw them attention. But it doesn't make us wrong for shuddering with discomfort when they encourage us to tune in and be party to their desperate feasting on high-profile tragedy. Particularly when they're going to peel away all its flesh and then spit out the bones when it's no longer trending news.
Such is the gossip industry's sad but inevitable postmortem for Mindy McCready, the talented country singer, troubled "Celebrity Rehab" participant and -- most heartbreakingly -- mother of two who died earlier
this week of suicide
. 
In between "New York Live" segments on fashion tips and assorted celebrity happenings, NBC started broadcasting teasers for Wednesday night's "Extra" that featured grainy, amateur scenes from McCready's "private" (till now) "behind-the-scenes" videos capturing Mindy "at home with her boyfriend before their double-suicide tragedy." 
But hey, don't be too bummed out. As the commercial subliminally reassures us by quickly cutting to a stock image of beaming hosts
Maria Menouonos
and
Mario Lopez
, so long as their pretty faces remain a constant, one woman's passing is just another "Extra" exclusive.