Nicki Minaj considering an 'American Idol' exit?
Rapper says she might bow out of Season 13; denies plastic surgery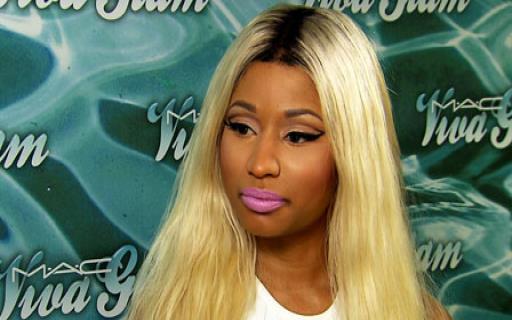 For "American Idol" fans who think Nicki Minaj is all wrong for the talent competition show, there is hope. Minaj says she might not stick around after this season.
"I don't know, we'll see," Minaj, 30, said when E! online  asked her if she would be returning. "See the thing is, we're only half way done so, I am absolutely enjoying 'Idol' but I don't know how I'm going to feel at the end of it."
Bing: More on 'American Idol' | Nicki Minaj | Photos: Highlights from Season 12 so far
In addition to less-than-stellar reviews of Minaj as a judge by music industry types and fans alike, the hip hop and pop star hasn't been getting along with her fellow judges. Minaj also said she will be heading back to the recording studio and might not have time for the show.
Plus: Behind the scenes at ABC's 'Red Widow' |  Saying goodbye to shows ending in 2013
Minaj added that she and Mariah Carey, who she has famously bumped heads with, have made peace. "We had our differences, but it is all done with now, and we just get in there and do our job," Minaj told Yahoo.
She also told Extra that she hasn't had plastic surgery despite the rumors and that her unique look is achieved through MAC cosmetics. "I've never had surgery. When people see my makeup they think all types of crazy things that I'm doing to my skin, but it's makeup."
"American Idol" airs Wednesdays and Thursdays at 8 p.m. ET/PT on FOX.