Angus T. Jones lashes out at 'Two and a Half Men'
The sitcom's young star calls the show 'filth,' urges viewers to not watch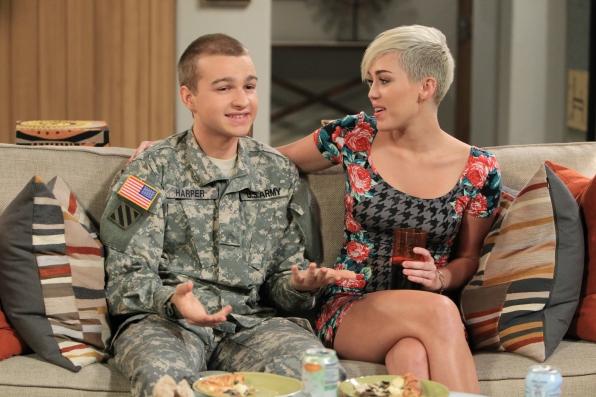 If you were wondering what it would take for CBS to put "Two and Half Men" and its cast and fans out of their misery, Angus T. Jones could be the answer.
The sitcom's 19-year-old star, who plays Jake, trashed the show and begged people not to watch in a Forerunner Christian Church video that is burning up the web. Jones, who apparently is steeped in his Christian faith, can be heard saying he doesn't want to be on the 10-season comedy anymore and calls the show "bad news."
Bing: More on 'Two and Half Men' | Angus T. Jones
"Please stop watching 'Two and a Half Men,'" said the actor who reportedly makes $350,000 an episode. "I'm on 'Two and a Half Men,' and I don't want to be on it. Please stop watching it and filling your head with filth."
Plus: Celebrities playing celebrities  |  Nick stars all grown up
"People say it's just entertainment," Jones added. "Do some research on the effects of television and your brain, and I promise you you'll have a decision to make when it comes to television, especially with what you watch."

In a separately shot segment, Jones goes on to say he can't be a true Christian and be on a show like "Two and Half Men." Chances are, his contract says otherwise. Check it out:
Jones is the latest "Two and Half Men" star to trash the comedy. In early 2011, Sheen called the show's creator and executive producer, Chuck Lorre, a "charlatan" and added that he had turned the show, which he described as a tin can, into gold. Sheen was later fired.
Meanwhile, Lorre, CBS and Warner Bros., have yet to comment on Jones' controversial and now very public opinions.
"Two and Half Men" airs Thursdays at 8:30 p.m. ET/PT on CBS.