'Bethenny' to Premiere in June
Find out where and when to find the Skinnygirl talk show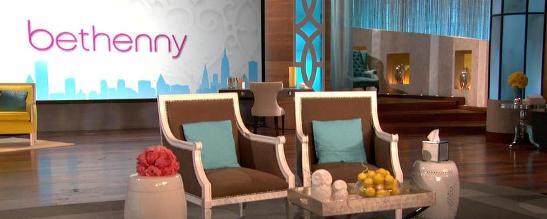 With Ellen DeGeneres' backing, Bethenny Frankel's upcoming talk show is coming together. The "Bethenny" test run is set to premiere June 11 in six FOX markets, including Los Angeles and New York. 
Bing: More about Bethenny Frankel
"Holy talkshowballs! I'm moving to LA in 3 weeks!" the Bravo star tweeted Thursday, April 26. "I'm so excited to announce that my talk show will be airing in the following @foxbroadcasting markets (see below). I've got some GREAT guests."
Also: What shows will be returning next season?
Those guests are sure to include hot celebrities like her mentor and executive producer, Ellen DeGeneres. Frankel also serves as executive producer, along with "The Ellen Show" executive producers Ed Glavin, Mary Connelly and Andy Lassner. 
"The program will feature Bethenny's no-nonsense perspective on everything from pop culture and current events to relationships, beauty, fitness and lifestyle segments. The program will be an honest, informative and entertaining destination, where daytime viewers can learn, laugh and get inspired," previewed a press release.
The markets set to air "Bethenny" for the six week test run include New York (WNYW at 11 a.m.), Los Angeles (KTTV at 2 p.m.), Philadelphia (WTXF at 11 a.m.). Dallas (KDFW at 1 p.m.), Phoenix (KSAZ at 11 a.m.) and Minneapolis (KMSP at 10 a.m.).
If "Bethenny" delivers the ratings in those markets, word is FOX will launch the show in national syndication as soon as fall 2013.

The "The Real Housewives of New York" alumna and "Bethenny Ever After" star has a massive following but won't try to compete in the fall 2012 talk show boom, which includes new daytime shows from Katie Couric, Ricki Lake, Steve Harvey, Trisha Goddard , Marie Osmond and "Survivor" host Jeff Probst.
Taping for "Bethenny" starts on June 5 in Burbank, Calif. Fans interested in getting into the audience or on the show should sign up at bethennytv.com as soon as possible.
"Bethenny" premieres June 11 in select markets.