Queen Latifah Heading Back to Daytime
Rapper, actress and host set to launch new syndicated talk show in 2013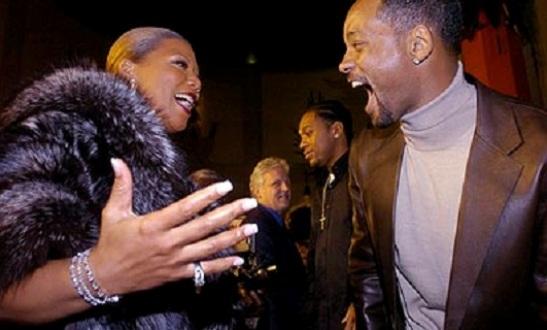 A heavy hitter on the big screen and small, Queen Latifah is no stranger to hosting a talk show, and now she's preparing to do her thing in daytime again. Will Smith's Overbrook Entertainment has teamed up with Latifah's Flavor Unit Entertainment and Sony to bring the queen of hip hop back to daytime in 2013.
The recently announced deal was driven by Latifah's Flavor Unit co-founder Shakim Compere and Overbrook's Miguel Melendez, who will serve as executive producers of the upcoming syndicated talker, along with Latifah and Overbrook's James Lassiter, Will Smith and Jada Pinkett Smith.
Bing:
More about Queen Latifah
"Here at Overbrook, we have known and admired Latifah for over twenty years: dating back to our music days, to her first television role on 'The Fresh Prince of Bel-Air,' and years later when she worked with Jada on the film 'Set it Off," Melendez said. "This forum is the perfect place to showcase Latifah's tremendous range of talents & unique ability to connect & inspire people."
Latifah is one of many names trying to "connect" with Oprah Winfrey's former daytime fan base. She'll find the daytime market quite congested when she arrives, unless new and up and upcoming talkers like "
Anderson
," "
The Chew
," "
Dr. Drew's LifeChangers
," "The Revolution," "
Steve Harvey
" and "
Katie
" have already failed by the time she kicks off in 2013.
Like Katie Couric, Latifah does have and advantage over the competition: This isn't her first run as a daytime hosts. Her syndicated talker "The Queen Latifah Show" ran from September 1999 until August 2001 and welcomed some of the biggest names in hip hop, while also taking on every day issues. Here's a look back at a clip about racial profiling.