FX Nabs 'Mike & Molly'
Network secures syndication rights to plus-sized sitcom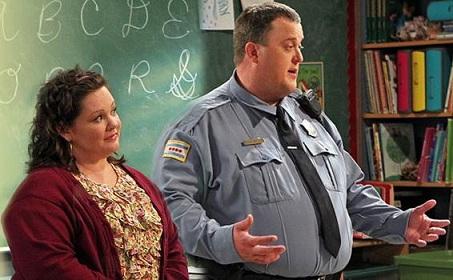 When a sitcom is viewed kindly by American audiences, it eventually ascends to the rareified air of TV heaven, aka "off-network" syndication. Over the past several decades, classic series ranging from
"I Love Lucy"
to
"Seinfeld"
have lived seemingly infinite existences via reruns on various stations. And now, CBS' runaway hit "Mike & Molly." along with stars Melissa McCarthy and
Billy Gardell
, are ready to take their place among those and other television immortals. 
Deadline is reporting
that FX, which currently pumps out repeat broadcasts of
"Two and a Half Men"
and
"How I Met Your Mother,"
has secured the privilege of adding "Mike & Molly" to its pre-primetime comedy roster. The article also says FX is paying a relative bargain-priced sum of under $1 million an episode, and that fans can expect "M&M" to appear on its schedule as of September 2014. 
Until then, we'll just have to get by with whatever else 1,000 available channels have to offer over the next 14 months. Oh, the unthinkable cruelty.
"Mike & Molly" airs Mondays at 9:30 p.m. ET/PT on CBS, and will premiere in syndication on FX in Fall 2014.